Search Results: Guys what do you think of women in lingerie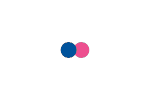 I personally love them, they are probably not a necessary, but a vital luxury, in my opinion! Some guys find them, a waste of money, as most women don't wear them anytime else, except before sex! Some girls say that...
---

Hi Ladies, So here's the deal. I've been working for a major lingerie brand for about two years now and am currently being mentored into a management position. I had been single for about a year before that due to me...
---

I want to surprise my boyfriend with something sexy for Christmas and I want to make sure I really knock his socks off. So which of these do you guys think is the hottest? First: link Second: link Third: link...
---

I went into a Victoria's secret over the weekend and there was a male employee working. (something I have never seen before!) I didn't really think much about it but my friend thought it was creepy. It got me thinking...
---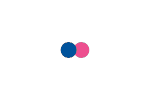 I went back on tinder and a couple other dating apps, and honestly 90% of the girls on there are sluts. A lot of them have pics of them in lingerie on their profile. I tried an experiment and typed "boobs" as an opener to...
---