Search Results: How to get over someone who told you they dont

We live in a society where if you do something wrong its right.. Example: if a police officer kills a man which has been happpening a lot lately, you'd think it'd be wrong right? nope, usually people say depending on...
---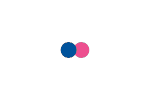 My best friend is a guy and we clearly had feelings for each other for a while but i left him alone because he kept talking about other girls all the time so i assumed i was imagining the feelings. he had a serious thing...
---