Search Results: If a tree falls in the woods and no one is around

If a tree falls in the woods and there's no one around to hear it, does it make a sound? My opinion is, if a tree makes a noise when your around, why wouldn't it if you aren't? What do you think?
---


Lately, I've seen a couple of interesting movies challenging the idea of monogamy. The most recent was "Un baiser s'il vous plaît" (the title badly translated to Shall We Kiss). My boyfriends ex used to say "If you are...
---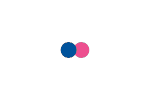 So fall is coming by soon, about 2 months and we're there, yee! I don't know about you guys, but fall is one of my favorite seasons other than winter. The leaves turn into shades of canberry reds and pumpkin oranges, the...
---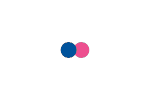 I am from the south... specifically Georgia. As most people in the U.S. know, there is a huge snow storm happening in the east. Everyone is talking about shoveling snow for the weekend and 18 inches of snow. 18 inches!...
---