Search Results: Is Being a 24 year old virgin weird

Guys what do you think about being a virgin in your 20's is it weird? Im afraid guys I'm dating would laugh at me when I tell them this and I am very self conscious about it. Also can guys just tell if a girl is a virgin...
---


I'm still in college, and I'm 24. I have no experience with romantic relationships with girls. It's not that I'm too nervous around them, I'll occasionally hang out with some (friends of friends) and have a fun time...
---

So, here's the thing. What would you think about a girl who is 24, never had a bf, never been kissed, never had sex? Let's say the girl is pretty, with long hair, nice face, big eyes, looks a bit innocent... men look at...
---

i have been bullied all of my life by girls and guys I've been beat down and honestly it helped build me and make me resilient etc. I don't want to go any further into that aspect but I've focused on myself and at a young...
---

Hello there, probably I'm a little too old fashioned for this forum and my English might be bad but nonetheless I'm interested in sharing some thoughts and reading some of your opinions. As the title already says I'm a...
---

Guys would you find it weird or hard to date a woman who is a 24-year old virgin? The reasons aren't religion related, it's just that I've been too self conscious about how I look and  was busy being wrapped in college &...
---

Being a virgin is weird after 20 IMO, but what about being kissless? I think 18. I myself am a 24 year old kissless virgin. I think everyone thinks I'm gay, because no one in my family mentions girlfriends anymore and...
---

So I'm a 24 year old guy who some time ago got his first ever girlfriend (23y). She's had experience before, I'm still a virgin after knowing her for some 5 months and being "official" for over half of that. Anyway we...
---

My Story is far too strange and brutal in order to be accepted but more than unfortunately it is the only one to tell if I am to speak the truth about my past. Well for starters it is possible that I might have above...
---

I find myself in a weird situation, I am a 24 year old Virgin. I want sex and I am dying for it. However, when talking to girls on Tinder, or close to a hookup... I get anxiety and panic... I don't know what I am...
---

so I'm 19 and still a virgin. right now I'm not interested and haven't been for a while with boys. I mean I love em all, but every time I get close to them they start to crowd my space. I'm pretty down to earth and cute...
---


I'm a big quote guy. My sense of humor is like 50% reliant on well-timed, appropriate movie/TV quotes that apply to the current situation, haha. I don't even try to do it, it just happens, and remembering these quotes...
---


SO obviously... stuck making a decision here... I'm dating one girl and friends with another. Pretty sure they both like me. I see things getting serious with BOTH of them and I don't want to make the wrong choice =P...
---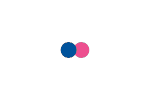 Some of these parents I looked up to. Others I just watxhed for entertainment. If I dont list a show, its most likely because I didn't watch much of it. But who out of these parents wouldve been your top 3 Moms and Dads?...
---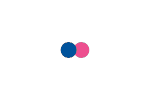 https://www.youtube.com/embed/u_J0Ng5cUGg Now, a lot of you know that I am not a crowd follower or like to jump on the bandwagon like the rest here, but I admit this time I gotta go with this one. I read...
---