Search Results: Is it cringy to say this And is it okay to say


My name is Blank and I saw your Instagram profile and thought you were pretty so I was wondering if you wanted to hang out but as friends
---

Okay this is a very embarrassing question and post to make but I would really like some advice because this has somewhat taken over my life. So, I have been listening to kpop music for about 3 years now. At first, it...
---

Okay, so today my crush (we'll call him J. C), a friend of mine, and I were all getting out of the same class. My friend and I were the first ones to leave, so I was talking to my friend about helping me get his attention...
---


So I'm in a long distance relationship with a guy (we're both 16). We dated for about 2 months before breaking up because he was constantly busy and felt bad that he didn't have enough time for me. We recently got back...
---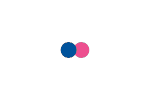 If you're a fan of Netflix's Bojack Horseman, and regularly surf around the streaming service, you've probably at least seen a newer series, Tuca and Bertie. At a glance, you'll notice that the art style is practically...
---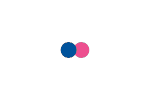 My perspective is not for everyone. So if you have an opinion on something least you can do is be respectful . Or don't lol but don't expect me to take you seriously. This is more about why people perceive me or think of...
---