Search Results: Is it okay to text your ex if you need closure

i feel like there is no real reason for us to not be friends or for us to act like we hate each other which we are doing rn he broke things off didn't really give me a reason didn't talk to me at all and then unadded me...
---


Hi about a month and a half ago my now ex boyfriend and I had a huge fight. I want to travel and he doesn't. He just started getting angry and I had enough. He always picks fights with me so I said if your not happy get...
---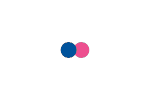 I present here another rewrite of one of my earlier myTakes. Some breakups occur suddenly. You make a surprise visit to his apartment and find him in bed with the girl who you thought was your best friend. You scream and...
---