Search Results: Is it weird that I ve never been horny

Hi I'm 20 years old been with this girl now for 6 years been engaged for 2 years.. This last year has been rocky we have been arguing about petty things over and over an I lost love for her and didn't treat her the way...
---

Firstly, I apologize for the length! At the beginning of May, I met this much older man (I'm 28 and he's 47) on a dating site. We hit it off immediately, and we texted and chatted over the phone until a few days ago....
---


Hey guys! Just wondering if you all can offer me some advice on this situation. I feel like I am terrible at dating, gah! It's so stressful. :-P I have been going out with a guy for about 3 weeks. I slept with him right...
---

Let's say you guys had an awesome night of sex... What would your reaction be if you woke up in the morning and the girl was cooking you breakfast? Just a simple "have a nice day," no strings attached, breakfast just for...
---

my best guy friend has been drunk texting me a lot lately but he has a girlfriend so I'm not sure if that's bad or not. one time he drunk texted me and mentioned being horny, just now he drunk texted me saying he's wasted...
---

I've been texting with this guy for 2 months now. I met him on a dating site, but let's say he has some issues with his previous relationship, so for now we are just friends. Before the last time we saw each other, he...
---


We dated 3 years, had a very healthy sex life that was enjoyable for both of us.. at least I thought.. until I found out he cheated on me (1 night stand) with my best friend. My question does not regard my best friend.....
---


Okay a little background on me and my ex...we dated in high school..we were 14...it only lasted about 3 months...he broke up with me cause I was too clingy. Fast forward 6 years later. We are 20. And we've been best...
---

Alright, so I met this guy *tom over the summer. he worked at the gym I went to and I saw him everyday, and we started talking daily. Within a month or two, right after I turned 18, he invited me to a party at midnight...
---

After my first year at college I'm really bummed out. All the socializing, all the making friends and trying to be a bit less of a recluse, and I've only got two 'solid' friends who honestly probably wouldn't give a...
---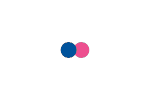 I don't have any real relationship experience, but I have liked many guys and were close to dating a few of those guys. Unfortunately, it just never seems to work out. In my own experience there was always some things...
---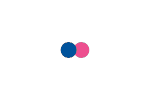 Women are dainty, feminine, sweet, and innocent. Right? Nope. Women are just as bad- and good- as men. This is a list of lighthearted-for fun generalizations of women. It may or may not be true for all women. Women can...
---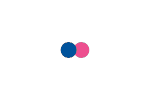 Even though it says comic books, some of these might technically be graphic novels or mangas. And these are all ones I've personally read, so if you know any that are just as bad or worse, feel free to put 'em in the...
---