Search Results: Is snooping a form of cheating

I caught my girlfriend cybering a few months ago when I walked by and saw her chat open with the guy, guess snooping but it was right there in the open. To me, this is a form of cheating because it makes me feel if he...
---


Hey, hope you can help me with this one: Me and my ex were together a good year. It was going very nice, we had something special, moved in together.. 10 months together I got accepted for a 3 month exchange study...
---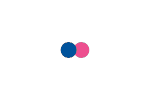 At least once a day, I see people posting about one of the following scenarios: 1) asker suspects that his/her S/O is cheating and wants to know if it's okay to check the other person's phone, or 2) the asker checked his...
---