Search Results: Meaningless Like war

Guess my summary says it all. Basically, I moved into my apartment complex and same week, good looking guy moved in the apartment across the walkway. We went on a few dates, talked. I haven't dated in years (single...
---


I'm sick of it! I haven't really met much genuine people so far. I feel like most guys that I meet are after sex, even if they appear to be genuine, kind and educated. THERE IS NOTHING WRONG WITH HAVING SEX, my thing is,...
---

Looking for serious answers only, and no gender war stuff (I know girls do messed up stuff too but I don't date girls so I'm not worried about being hurt by one) Please read everything. In my short years, I've had at...
---

I used to be naive when I was little, like most of course. The world didn't exist beyond what I knew of. Even more recently, a year or so back, I would wholeheartedly believe that things can be done and individuals can...
---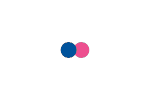 If the world was perfect: Everyone would look like gods and goddesses, yet they'd still find ways to complain about being ugly, about who's more perfect, how to become even more perfect then they already are. There would...
---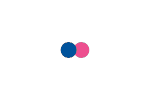 I think a lot of people will agree with me, especially students when I say that, The school system is inclined towards one type of student. What type? The type that can sit still and listen to lessons, do all of their...
---