Search Results: Need advice on how to end an emotional affair

I'm looking for advice from people who have had an emotional affair and how they were able to move on from it. I'm in a long-term relationship with my boyfriend but have started an emotional affair with another man...
---


my life is a wreck, I grew up in a broken home. my dad was never around, I got physically & sexually abused as a child/earlyteens. didn't finish high school, no one encouraged me or pushed me to work hard for my future. I...
---

So I have a married male friend who I sometimes go to for advice or issues I am having ( I am married as well) the only reason I do is because he can relate to some of the issues I have and understands. I did not realize...
---

I was in love with my teacher years back. we had an affair after I just graduated but he was really my personal coach.I've always had authority issues. So, he broke my heart. it's a long story. the same month he got his...
---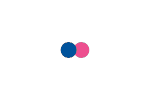 I'm happy to say that I haven't spent very much time getting ghosted in life. I don't really know why that is, or if I've done anything to be so fortunate, but what I DO know is that the few times that I've been ghosted,...
---