Search Results: Should I text my ex girlfriend dumper back

First of all she dumped me 2 years ago. She lied, and treated me like complete shit. I did see her a couple times since that because we have mutual friends. I was friendly with her , but only because I wanted to try and...
---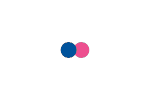 Hi everyone, Welcome to my new "blog"! This is my first myTake post out of hundreds to come on this website. I'm quite experienced with relationships so I thought why not help people out there who need some advice. I plan...
---


Me and my Ex partner were together for 7years and over several times she cheated on me over several times and would be on&off with me like a switch dispite of how many times she cheated and lied I always took her back she...
---