Search Results: Should break ups be mutual

Wanted to break up with my boyfriend because I just know I'm not in love. I cheat. I lie. I don't listen to him. I get irritated very easily. I'm manipulative & insensitive. I'm the worst. Despite all that, he still...
---

hi everyone, i have a question about "mutual" break ups. my girlfriend and I of 16 months called it quits a week or so ago. the last day we were together we spoke for several hours about our relationship and realized...
---

Well,i was in a LDR with a girl that I Haven't met even today.We started talking as friends and soon we found out that it was way stronger and deeper than that !At that time she was in an other relationship and she has a...
---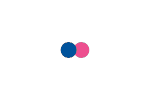 I am writing this to try to help single moms, such as myself, get over a break-up. I have learned ways to get over a break-up without involving the children in the pain that you are feeling, especially if you are with...
---

LONG STORY!! PLEASE HELP! I've been with my boyfriend for more than 2 years. When we first got together (into the actual relationship and not just the goofing around) I wasn't sure about it. I was in a bad place of my own...
---

So my sis went through a breakup a few days before my boyfriend and I broke up. My sis was getting advice from my boyfriend on like how to get him back. So when my boyfriend and I broke up we left each other because of...
---

*Names changed I could really use some objective, unbiased advice. My ex-friend, Eve, & I were best friends for more than 10 years. A year ago she dumped me out of nowhere & to this day I still have no idea why. Even...
---


I've been with this really amazing guy for nine months. We've had crazy ups and downs. He has some anger issues and I have some depression ones. We get each other... The ups are always wonderful, the downs are awful but...
---

The Facts: Serious relationship of 4 years, true love, mutual respect, laughter, fun, great physical connection, open communication, we have both been talking about marriage, seemingly great relationship. Had some ups...
---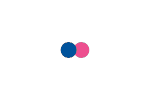 Please not: This is ONLY for Dumpees (Those who have been dumped)! If you still care, there's always hope. Break ups are hard, that's one thing everyone (from both sides) can agree on, but letting go is probably the...
---


Hi everybody! My heart is really aching and I'm going trough some serious sh*t. I'm 21 years old, and this is the story of my first true love. So, there is this classmate I had a secret crush on for about 6months. I...
---

I've with this man for the past year and everything has been wonderful. We've had our ups and downs but we always get through what comes our way. He suffers from OCD and has a very messed up family so we lived together...
---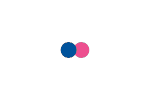 In my mind, cheating is considered to be a situation when a partner is close to some extent not only to one person. Keeping that in mind, I am thinking - how is that supposed to be a betrayal, how is it supposed to affect...
---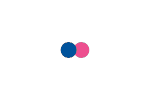 Let's preface this by saying I am incredibly single. Sure, it's not like this was a choice I consciously sought out in my life - but things have a tendency to work out unexpectedly. It's not like I haven't tried, but...
---