Search Results: That yearning to be held

Does anyone here ever get that overwhelming sense of yearning to be held by someone-just held by someone who loves you- that need to feel you're not alone, even though you know that you're not? I'm not sure if this makes...
---

For about two years now, I have been yearning to have a romance story of my own. Sometimes, all I want is to cuddle up with a boy who loves me and just... be with him. I've never had a boyfriend, and I don't know if I'll...
---

Is it strange? I would like to date, but I'm extremely shy and suffer from social anxiety due to past experiences. I want to get myself together first so I've been working out and trying to better myself, however I have...
---

Do you ever look at a person and suddenly feel very strongly about them? This happens to me occasionally. I will look at a person and suddenly picture myself with them at night on an empty road during winter, waiting at...
---

My girlfriend and I have been together for 7 years. We have shared an apartment together for 2. Our lease is not up for 6 more months. She's done nothing wrong. I have no "gotchas" to blame her for. There is nobody else...
---

This hit me today and it's been a fun thought to process. Ever since my best friend first bragged to me about "doing stuff" with his first girlfriend when we were 18, I felt left out. After spending my 20's pining...
---

I'm not desperate enough to lead on people and only like them back because they like me. I'm always aware of when I have feelings for someone and know when I don't. So I'm not lying to myself or others in a desperate...
---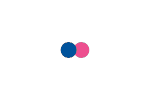 If you like this list check out my others! And both have some more modern picks than these. 15 of My Favorite Love Songs Another 15 of my favorite love songs THIS IS NOT A TOP 15 SONG LIST (but it will be numbered by...
---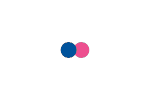 Someone posted a question with this title: Can You Cheat On Someone You Truly Love? I'd attribute this myTake to them for I was writing a response to their question when I suddenly realised I'd written a ridiculous amount...
---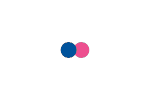 Heartbreak is excruciatingly painful. It can have a detrimental affect on your emotional,physical and mental state. It is a sad and disorientating time. When couples part the pain can be profound because it represents the...
---