Search Results: Why dose he keep staring at me

I'm 18, almost 19, and I've never had a girlfriend. Never came close to having one. I realize that people older than me are in similar situations, but that makes me feel even worse about being depressed over this....
---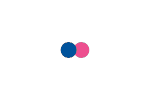 I wrote this last year but I'm going to post it on GAG for others to see (1). If you're anti-drug or simply not interested in the experiences of someone who takes psychedelics, then I suggest you stop reading. You'll have...
---