Search Results: Why would a guy ask a girl is she the freaky type


Guy I like is from India. He's 5'9", freaky skinny, like 140 lbs prob. String bean arms. I'm 5'4" / 107 lbs. I'm considered thin but not skinny. Girls have often said they envy that I am thin or whatever. Used to be...
---

a featured article I read here the other day inspired me to ask this question. but before I start I would like to apologize in advance for sounding too vulgar. OK so as a guy who doesn't want to get involve in any...
---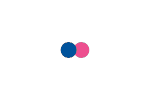 Ladies, we tend to think because we do more of the shopping, and perhaps we may think we pay attention to more of the details about our guys, that we know for sure what to get them as gifts, but don't let the estrogen in...
---