Search Results: Would you be a Sugar Daddy If you where rich

Say you met a guy who was charming, successful, rich and obviously has life together. You enjoy spending time with him but, of course, he might not be quite as good looking as the younger guys you would typically go for,...
---

Well here is the background story: Both mom and dad grew up in a different state, different town. Different than where I grew up, I mean. The town is mostly poor and they were poor. No fashinable clothes, no eating out to...
---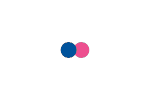 Taken from GAG male : "I'm not one of those men who complain here on GAG about how all women are golddiggers or how they can't get a girlfriend/wife because they're not rich. However, I do think women in this age group...
---

link "Okay, I'm tired of beating around the bush. I'm a beautiful (spectacularly beautiful) 25 year old girl. I'm articulate and classy. I'm not from New York. I'm looking to get married to a guy who makes at least...
---


My best friend, Blair (B), and I go way back. Like 7th grade and we're in college. Anyways! Just recently she told me she has a sugar daddy 🙄 Some older guy named Rich and his like 52 and she's 21. They've been dating...
---


When you detail several situations to ask a question, why do people compile them into a profile about you as though you are an evil person? Yesterday I asked a question basically inquiring as to why men tend to lean...
---

I wish to have everything! I seriously mean this! I want Uggs, Michael Kors, Coach etc. I have this fantasy that I am living the rich life where I have everything I ever wanted! But I'm broke! I spend my money pay check,...
---


This woman I went to school with has asked me for money in the past. I helped her one time now she kinda sees me as this sugar daddy kinda person. Hell, I'm not even rich. She has a job and 2 kids, and a very unsuccessful...
---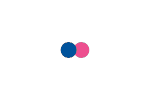 If you clicked this, you know exactly what we are gonna talk about. You know this is a hot topic here which causes a lot of debate and things heat up a lot. I know I'll be getting some angry responses as well, but I'll...
---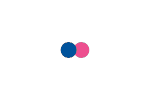 The Love Language is a term I've borrowed from ancient Vedic and Buddhist occult understandings of the Masculine and Feminine. Although I'm a European who loves his own people's culture, this same knowledge can be found...
---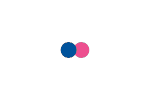 * This is a satirical response to 7 Reasons Why Nice Guys Will Always Finish Last. If you take offence, then please take it up with my official complaints committee at https://butthurt.com *...
---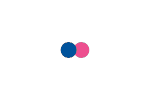 It's both the feminists AND the whiny, petulant self-identified "nice guys" that are wrong about this debate. Supposedly, a "nice guy" is just some boring, ugly guy who tries to win women over by doing nice things for...
---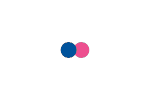 M.G.T.O.W – Men Going Their Own Way is a statement of self-ownership, where the modern man preserves and protects his own sovereignty above all else. It is the manifestation of one word: "No". Ejecting silly...
---