Search Results: Would you like to go kiteboarding

my boyfriend and I have lived about 4 hrs (driving) away for the past few months and before summer longer than that for almost year. now he's moving to my city and I think it's going to be BAD and NOT good for our...
---


So me and my crushes family are really active and stuff like for example me and my crush are on ski team play soccer and go backpacking kiteboarding etc. So the other day my mom told me that we are going on a 5 day...
---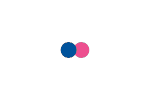 Why 11? Because I like to go 1 step beyond... Brownie points if you know the reference 😋... I'm also doing this cause I'm bored. 1- Ultimate Frisbee A sport I played in high school and college. No it's not only for...
---