Search Results: depression is starting to kick in


I can't get over my ex.. risked so much, gave up everything, all my energy straight to her. Close to 3 years, she took my virginity, risked my life in a certain way for her, but now.. meanwhile it was easy for her to...
---


yep so I'm home and starting to get into my whole separation anxiety/ fear/ depression... any1 got an idea how I can stop it? Because I really hate crying myself to sleep
---


he's 26, in 24. I care for him so much and I really do believe I love him and I can see him being the man I marry. He deals with depression, trust issues from being cheated on, dad issues (his dad is a hard ass), and he...
---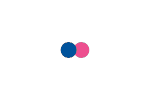 Before we get started I want to warn you that this my take will focus on the topics of child molestation, child abuse, rape, domestic violence, self harm and suicide. So if you or someone you know can relate to any of...
---

You have got to trust be on this one. The last couple years I have acted like a freaking autistic, oversensitive, insecure, weak, beta male who pretty much looses his friends because he acted like an immature retard...
---

Hello. In the next week or two I'll be attending my senior year of highschool and I'm not ready mentally or emotionally. Let me explain, ever since the end of freshman year I've been unable to make any friends at all....
---

My boyfriend (21) used to have a job and a life, but he quit because "it was making him depressed" months ago. We both have gone through depression, so I understand, but he has been doing nothing for months. I left for...
---

I was addicted to cocaine (crack and powder), meth, alcohol and marijuana and ecstasy, LSD starting when I was 15-32 years of age. I was homeless and thin as a rail due to no appetite. I was also suicidal. I met...
---

This is pathetic, I know, but i really need some guidance. Im young, but I fell in love with this guy when i was younger, and I have been head over heals for him for 4 years now. We dated once, but not for long, because...
---

so i have had depression for 7 years, i am now 15. just recently in November last year i got better i felt happy, everything in my life was going well. i live with my granddad and he trusted me, for Christmas i got my...
---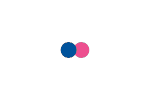 Let's talk about weight Carrying extra weight on your body is a problem--a BIG problem for half of people in the UK and two-thirds of Americans. Only a tenth of obese people can accurately identify their degree of weight...
---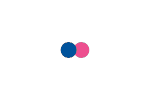 Autism aka Autism Spectrum Disorder. It comes in so many shapes and forms. But that's not what i wanna talk about. I wanna talk about how much this has effected me throughout my life. I have always been bullied from an...
---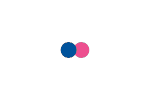 I just want to take a moment to express my feelings on parents (single parents specifically) and the hatred and less than appealing outlook outsiders have on them. I hear a lot of negative comments daily about single...
---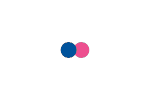 This Take was long overdue, but here it is now. So a good buddy of mine had recently left after asking me to create my own photography Take since he's a photographer himself. If you haven't already, try checking out his...
---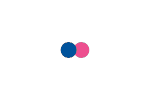 I realized that my last MyTake has been a bit depressing and pessimistic so I did a bit of self-reflection and returned with something a bit more empowering 💪 and inspirational this time. Hopefully people will respond...
---