Society is always at the helm even if we learn to think differently. It's why we're all mostly the same even though we try desperatly to convince ourselves we're extremely different. Most movies and books would have you believe this is a bad thing. I would say it's a mixed thing.
Society teaches you almost everything.
Did you know that if you put oreos into a fire it turns green? It's really crazy that not many people know about this. Go ahead and try it really turns fire green for like an entire minute. You should probably use like 4 or 5 oreos.
Obviously, the above statement is false, but it's the exact type of thing society could teach you and for a split second, you'll wonder if it's true. Even as your mind goes wait...that doesn't make any sense...there's no green food dye in oreos...what....what makes something green its not that is it?! you have this feeling that its true that you can't explain. This is because more so than even your parents you've learned so many things from society...from what other people have told you is true that you don't even realize you have. If they were right about that and learning from others has worked out pretty well in your life so far...you're more likely to think other things are right that people tell you are right...at least until you test them for yourselves. In this way society is good beacuse it's an excellent teacher, but it's also bad because it has so much power over your thinking.
What happens when society teaches you to do bad things?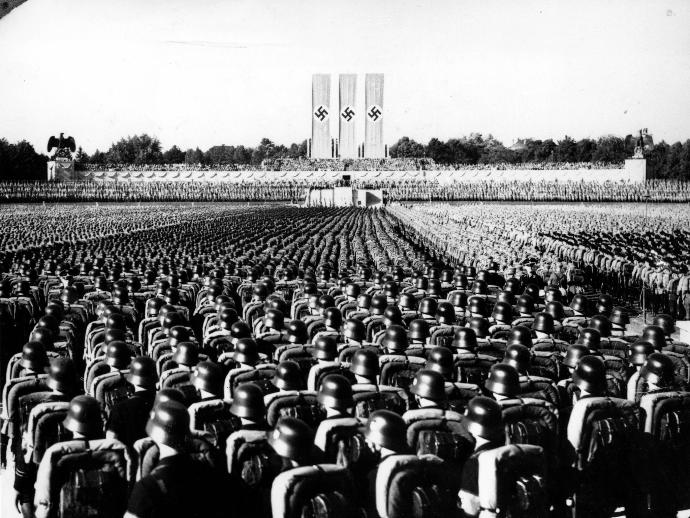 So the obvious question is...how far can this society lead you against your own judgement? When someone seems certain like i just did with the oreos example and imagine if a bunch of people are in the room saying its true with absolute certainty...you can't help but believe it. Reality is nothing compared to the might of society's point of view. This is how the nazis could convince a country to round up jews into concentration camps. It is how sexism, racism, homophobia pervade still in society--we all just believe in it to some extent. It's hard to shake because you see others believing it too and even if you think you're above it and it doesn't reach you, you'd be somewhat wrong because we naturally learn socially--that is from others (of coures it is possible to break from society mostly but it is very difficult to do compeletly.)
So, what does this have to do with what we care about on this site...sex and dating?
When it comes to sex and dating, it is a severe inhibitor on both. Girls younger than 18 get plastic surgery to look like magazines want them to, guys make fun of girls for not looking like porn stars because of what they saw in porn, guys can't perform sexually because they don't have 9 inch dicks or try to do porn moves in bed that aren't sexually satisfying but play good for camera, guys act like either boring nice guys or arrogant douchebags beacuse thats what they've seen, girls fall for douchebags hoping she can change him becasue of something she saw in a movie, girls dye their hair blonde even when they dont have the features for it becasue everyone likes blondes better...the list goes on and on and on.
So much of what you like in the opposite sex is influenced by what other people like that you don't even realize. More important to me, however, is that you learn to develop your own tastes and desires as much as is possible. Society is a beautiful thing. It teaches you that if you jump off bridges you will die, it teaches you that its wrong to expose your body parts to random strangers, it teaches you almost everything, but if you want to have a great sex and dating life you have to stop doing what you see and start thinking for yourself. Wake up.