Sunday

I have given Mr. Powerdrill an invitation to cum inside. I cannot bare for him to see me like this. He has a preference for Vagina's that are bald. So off, to trimming and shaving I go!
Just beautiful! I kind of like this look too. I feel so silky and smooth!
I don't have to worry about un-ruly hair that gets beyond my control when it grows out to its fullest length.
Ohh! Lets not mention the days when my hairs got caught in my pants zipper!
Ouch! That hurt like a bitc....::Ding dong::
Oh, please give me a second to answer the door.
I think that may be Mr. Powerdrill.
Oh, wow he really likes my new look!
He just whispered something sexy in my ear, he wants to put his equipment to the test for the first time! This is the moment, I've been waiting for since he has come into my life. I'll be back and let you know how that went!
Monday

Sorry, my response to you is so late. Mr. Powerdrill worked overtime yesterday. We all know that reaps benefits, so of course he had no complaints and neither did I!
He went downtown on my vagina and complimented its smell.
We don't need fragrances, perfumes, or douches to keep it hygienic.
The vagina is a self cleansing organ which has its own lubrication, which keeps it healthy and clean.
A douche can imbalance the natural ph of the system, so much so that irritation and odor can result.
I don't know about other vaginas, but this one would rather not risk infection.

Tuesday

These pair of tights, with this amazing vagina = heart attack waiting to happen!
I am a definite show stopper today as I walk the streets of where I live.
I know...I know...I'm full of myself at times!
It's okay though....every vagina has its day where it doesn't mind its admirers.
Wednesday

The moment of excitement for this vagina was short-lived.
I have my period!
Time to get this underwear loaded up with a pad that I'll have to change every few hours.
The pain I feel from this period as got me wishing I didn't have to have menstrual cycles ever!
Although I wish that, I cannot ignore that the importance of periods is crucial especially for those who want to become Mother's at some point in their lives. Every month, the uterus lining gets thicker to prepare for a fertilized egg if the woman becomes pregnant. If the egg doesn't get fertilized, that lining is released from the body as blood through the vagina.
I have a resolution, I'll just get pregnant to temporarily stop this from occurring.
Just kidding!
Thursday

Look, who is back it's my goodfriend Mr. Powerdrill. It looks like he isn't excited today!
That's okay, that makes it the two of us!
Can you pass me my pad sweetheart?, I say out loud.
Oh, look at him with his cute, swishy, soft, deflated balloon self. I say.
Ahh, he's ready to whiplash me! lol! I'll keep my comments to myself.

Friday

After spending time with Mr. Powerdrill yesterday, he gave me a card and a little box. I read the card to myself which read: "You are different from all of the Vagina's I've ever met. You are special to me. When I am not with you, I miss you. I want to show you that I do not take you for granted, and that I care about you a lot". I opened the box and inside of it, was a beautiful necklace. I mean wow! I am just head over heels for Powerdrill at this point. He's a romantic, sweet and a good lover. What more could a 'Gina ask for?
Saturday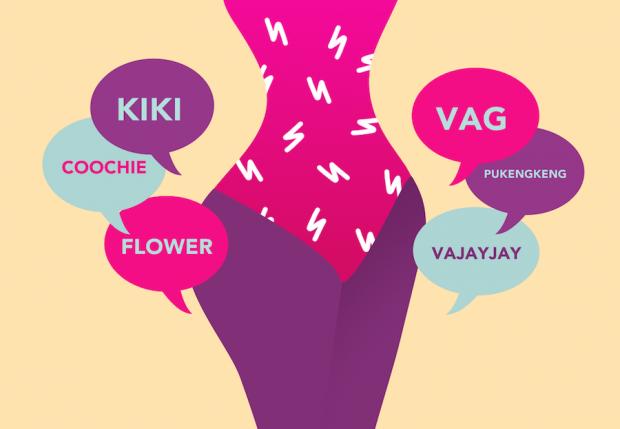 It's finally that day of the week where I get to be around a whole bunch of Vaginas!
Don't get too excited, I didn't say this is the All you can eat buffet.
We are going out and hitting the club.
Mr. Powerdrill has now become my boyfriend, I will see him when I return home, later tonight!
I'm feeling so much better!
My period is gone!
And well you know what that means
We will trade in the red light, for the green light tonight!
YES, POWERDRILL!
I GIVE YOU PERMISSION TO GO!