Over the past few weeks, I have been seeing the following posts from men and women on this site:
I am dating a 30+ guy, but I found out he is still a virgin
My friend is in his late 20s, and he is still a virgin
I am in my 30s, and I have never had sex
Those are the kind of posts I have been reading over the past few weeks, and the responses are sometimes supportive, but a lot of them are negative. It seems that society itself has a problem with men being older virgins.
When it comes to love and relationships, being a man is not easy. Why is that?
1. Women have all the power. They decide which guys will be able to sleep with them, which guys will be able to date them, etc, etc.
2. Women are more desireable than men. A woman just needs to look good, and she will have a lot of men swooning over her. With that being said, it is easier fo women to meet men, get into relationships and have a lot of sex. This is not the case for men.
3. Men have to do much more to attract a woman. Men need to have a certain style, certain personality/characteristics, a good job, good communication skills, intelligence, able to show dominance, etc, etc, etc. A lot of women have different prerequisites when it comes to men. Basically... a man who has money, has status in the community and is an effective communicator and leadership skills will have no problem getting sex (look at ceelbrities, for example).
If that's not bad enough, men are placed in 2 categories by society:
Mr. Thirsty:
If a man goes out looking for sex, talks to a woman and gets laid often... he is looked at as thirsty. As a result, this guy must be perverted, he is just like every other guy and he only thinks about sex and nothing else. This is how women typically look at men. A lot (not all) women think that if a man is talking to him, it must be to get laid. As a result, this makes men look bad.
The Creeper:
Most people assume that by age of at least 25, a man would have already had sex. If a man hasn't had sex by this time, something must be wrong with him. Women will typically start to wonder why you haven't had sex yet and a lot of them (not all) won't want to have sex with you... because their thought process is, "well, if other women don't want to have sex with him... why should I? There must be a good reason why women won't have sex with him."
Reasons Why Men Might Be Older Virgins:
Focused On Career Goals:
Let's face it... women can be a distraction and taking women out can cost a lot of money. There are men out there that actually care about their career, their finances and want the best for themselves. If a man is totally immersed in life and his mission, he is not going to focus on women and will most likely wait for the RIGHT WOMAN to come along... someone who shares the same goals as him.
Standards:
Yes, men do have standards! First of all, getting sex is a numbers game. If you talk to 30, random woman and you are not focusing on the quality of the women, you can probably get a few of them to have sex with you.That's the truth.
I have this one friend who has had sex with a lot of women and he gets laid once a week. When he shows me pictures of the women he has had sex with, they aren't very attractive or high quality women. He just likes to have sex and goes after what he can get at that time.
There are some men who are still virgins, because they don't go for the lower quality women that they can most likely have sex with. The men with standards try to go after women who they actually find attractive and are of higher quality... or their "dream girl"
For example (again... just an example)... a man who likes to go after quality women may try to get a woman like this in bed:
A woman who works out, has a nice body, nice face, is very adventurous, likes to have fun, is college educated and has a career. Okay... these are my key points for a dream woman XD XD... but you get the idea. If a guy continously tries topursue women who fit their "dream girl" and keeps striking out over and over and over again with these high quality women, they obviously won't get laid. However... a man with standards won't go after the women that are currently available to him (the lower quality women) and will contiue to try to get the higher quality women.
Too Shy To Meet Women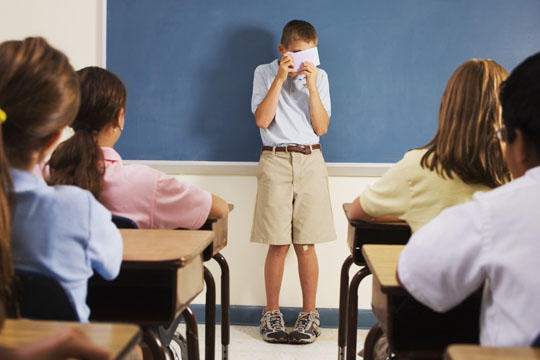 A man can be highly successful, has the looks, money and the status... but is stunting his own success with women by being shy. I know a lot of men out there who have good qualities, are smart, have great careers... but they are shy and reclusive. Since these guys are missing the "social skills", they have a hard time getting laid.
Why Should It Matter If A Man Is A Virgin?
Based on everything I said above, what does it matter if a man is a virgin? Each man has his own reasons.
Also... think about it this way - would you want a man who has had sex with a bunch of low quality women and doesn't car what kind of women he sleeps with? ... Or would you rather have sex with a man who has never had sex, might be inexperienced, but you can teach him to be 100% in tune with your body and needs?