Why should there be??
People make up silly reasons....like:
Disease
There is no absolute protection against disease, even in relationships. if people take precautions, then it's no problem.
Even in more conservative times, diseases were still spread, like syphilis in the 16th century, like they were liberal, right?
Attachment
Erm...no, it's not. as both people are on the same page, then it's just fun. if people do/will feel attached, they they need to acknowledge casual sex isn't for them.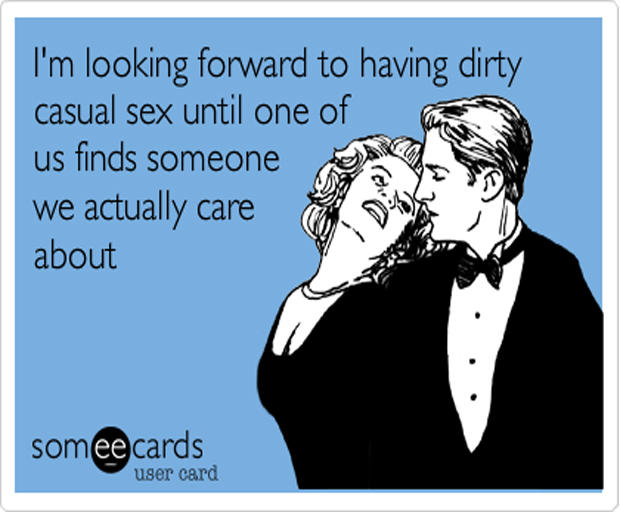 It cheapens sex
No, it doesn't. sex is subjective. for some it's about love, for others it's about fun. and others more it's about ritual. Read up on the Sambia tribe of New Guinea..... The ancient Greeks, Romans, Chinese, even modern peoples all had/have different sexual values.
it doesn't cheapen anything, but only those who don't tolerate subjectivity.

To say sex is only for love/marriage is a Christian belief, and even then the Bible was written by humans and not God.
It's about the liberal society and I hate that!
OK, the same liberal society that grants people the right to vote, opposes racism and sexism, and parts of which most conservatives embrace (like anti-racism or sexism)?
The liberal society has many boons...like perhaps you hating sexuality, but being protected due to being non-white, or a woman, or a non-Christian...;)
It's fun
there isn't anything wrong with having fun. who says there is? if it's "wrong" to enjoy listening to music, or eating food, or going to the beach, then it should be fine to have fun by having sex.
so there's nothing wrong in casual sex, it's how it is, and nothing wrong with fun.