Women in recent times have made great strives in liberating their sex from what they perceive as the oppressive and ridiculously high standards of society. From the fat acceptance movement to the war against gender roles, women who were traditionally less than desirable have made a voice for themselves and shown that they can still be desirable. Thus in the spirit of equality, I believe that it is only fair to apply the same standard to men. So using these women's movements as my template, I have taken the liberty of outlining why women should start accepting men who are fat and lazy. After all, it is only equality.
Fat Men Can Be Sexy Too!
Judging a person's physical appearance by their weight is so shallow and oppressive! After all, if there is anything that Ashley Graham has taught us, it is that fat women can be sexy too. So since what is good for the goose is also good for the gander, let us end the fat shaming of overweight men. No one needs those buff, muscular men with sweat dripping down their pulsating abs like butter on a Thanksgiving turkey and their asses so firm that you can bounce a nickel off of them. No one needs those foreplay loving, sentimental shirtless hunks in women's media like Titanic and The Notebook. Instead women could use some plus-sized, all-American pieces of man candy in all their beer belly glory.
I propose we do this by immediately scheduling Larry the Cable Guy a shirtless photoshoot in Cosmopolitan, followed by Michael Moore and then perhaps leading roles for the both of them in James Cameron's next romance film. After all, what woman needs this:
...and this
When she could have this:
...and this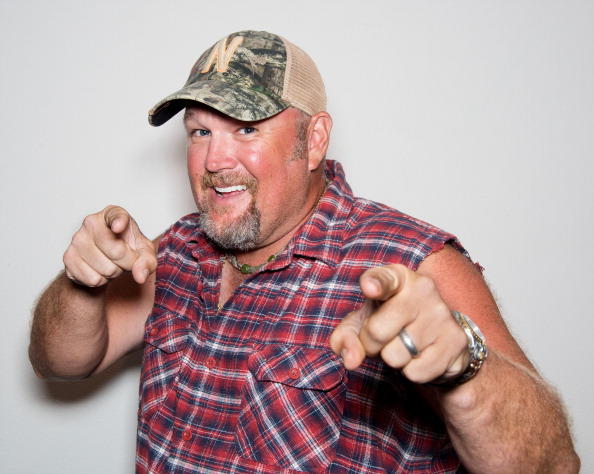 There is absolutely no reason whatsoever why the former pair of men is anymore attractive than the latter pair. Any preference women may hold for the former is solely the result of nurture via society's ridiculously oppressive, high, and unrealistic standards for men. Never mind that nurture only reinforces that which already exists via nature, and that women cannot control what they like. The fact remains that women who prefer hunky men like the former are shallow, misandrist, bigoted whores. They would be lucky--no, blessed, to end up with a sexy, overweight god like Larry the Cable Guy or Michael Moore.
After all, if men are shallow, misogynistic dogs for liking women like this:
...and this
Instead of fat women like this
...and this
Then the same is true for women who prefer buff, muscular men opposed to their fat counterparts like Larry the Cable Guy and Michael Moore. And in the spirit of diversity, let's include Hispanic MLB superstar Pablo Sandoval amidst the ranks of those sexy, chunkalicious men.
So come on, what woman can resist such irresistible men? Fat is sexy and those who say otherwise are just jealous. No woman wants to cuddle with some gargantuan Hercules whose six pack looks like it should be on the soda aisle of a grocery store. Instead they want a beer-bellied butterball whose folds of fat can keep them warm like a blanket. After all, this is the message of the No Angel campaign below:
So step aside and make way for the new generation of sexy fat men in all their glory. Ladies, in the spirit of Chrissy Amphlett, you may commence the touching of yourselves. Oh! Oooh! I don't want anybody else...
Men Are Entitled to Be Lazy!
Expecting men to adhere to rigid gender roles like fatherhood, being hard workers, and overall not being lazy bums is so oppressive, closed-minded, and misandristic. After all, if women no longer have to submit to their husbands, be good mothers, or take care of the home, then men no longer have any obligation to fulfill the roles expected of them either. Down with the matriarchy! Gender roles are overrated anyhow. Never mind the fact that virtually every culture across every part of the world for most of human history has affirmed traditional gender roles. For just as it is misogynistic and pigheaded for a man to even desire a woman who out of her own volition chooses to abide by traditional standards, so it is misandristic and matriarchal for a woman to even desire a man who out of his own volition chooses to abide by traditional standards like not being a lazy bum. So in the name of equality, I propose that women start accepting lazy bums for the progressive, strong-minded men that they truly are:
Not there is a progressive, with-the-times specimen of manhood who is not allowing traditional gender roles and society to dictate the way he lives his life. Never mind the welfare of his family; they come second. It is his life and therefore his choice to decide how he wants to live it. And if his family cannot get behind that choice, then it says a lot about how selfish, matriarchal, and downright sexist they are for expecting a man to abide by traditional standards like providing for his family. I for one am inspired by him. In fact, I cannot decide who is more inspirational, him or his sister the career-driven feminist woman who similarly neglects her family but in the name of work.
Indeed, feminism has rightly taught us that traditional gender roles are so oppressive, backwards, and sexist. I pity the women who find themselves bound by the shackles of motherhood and the home. Again, the nerve of some men to even desire such women is appalling and only supports oppressive gender roles.
I mean, just look at how oppressed that woman is! A housewife managing the home and taking care of her children, it makes me sick. I bet she is going to make love to her husband later that night too, and then go to Church next Sunday. There should be trigger-warnings for disturbing images like this. She is so blinded by oppression that she is actually smiling as if she enjoyed it! It must be Stockholm syndrome!
These women are so oppressed that they are actually passing on that oppression to the next generation. Look at that poor, deluded mother above. I am not sure what is sadder, the fact that she is cooking for a family she loves or the fact that she is raising her daughters to grow up the same way. How any man could desire this in a woman is beyond me. Such men should be ashamed of themselves for believing in such archaic, oppressive, and misogynistic gender roles for women.
But feminism has only fought half the battle. For just as the movement liberated women from the oppression of traditional gender roles with the baptism of a career and the eucharist of abortion, so we need to liberate men from the oppression of traditional gender roles as well. Down with the matriarchy!
Fatherhood is misandristic by its very nature. Just look at the man above spending time with his son. Teaching him how to cook, preparing dinner so that his wife can enjoy a long overdue break, it is absolutely disgusting. If this does not scream oppression then I do not know what does. I bet he even goes to work every morning in order to keep that roof over their head and food on the table.
The utter horror! Expecting a man to provide for his family is so oppressive, sexist, and downright misandristic. How any woman could desire this in a man is about as shameful and bigoted as those men from earlier who desire housewives and mothers. We need to do away with traditional gender roles altogether because they are so archaic and oppressive. Thank God for feminism. After all, the feminists were the ones who enlightened us with such revolutionary thinking. I have only taken it to its full logical conclusions by applying it to men, which I am sure you strong progressive women will agree with.
So in the spirit of equality, I present you with another true specimen of manhood. A man who is not afraid to shun traditional gender roles with their sexist notions of fatherhood, work, and providing for the sake of doing what he wants to do most: be a lazy, unemployed bum.
---
So what is next? Well for one women need to start recognizing these fat lazy men for the sexy, progressive hunks that they truly are. Anything less reeks of sexism, misandry, and the matriarchy. After all, if men are shallow, misogynistic dogs for preferring thin women who choose to be mothers and take care of the home, then women are shallow, misandristic whores for preferring fit men who choose be fathers and work. Thus in the name of equality I propose the following...
Women Have a Progressive Duty to Pursue Fat Lazy Men
Progress takes time, so in order to spearhead the (re)education of society women have a progressive duty to pursue fat lazy men. Think of it as affirmative action. How can such men ever be expected to catch up with the rest of society if women do not help them out? Women can do this by a) allowing fat men like Larry the Cable Guy and Michael Moore to pose shirtless in magazines like Cosmopolitan and Women's Health, b) giving them leading roles in romance films like Titanic and The Notebook, c) not only allowing but encouraging their husbands to be lazy, and c) most important of all, choosing to pursue only fat lazy men.
The last one is the most important. Unless these men are actively pursued by the most traditionally beautiful women of all such as Victoria's Secret Angels and Miss Universe contestants they will never truly feel accepted by society. They are entitled to beautiful women, and any woman lucky enough to end up with one of these fat lazy studs should consider herself lucky. Therefore ladies you have a progressive duty to pursue only fat lazy men as partners. It is for the sake of equality after all. So break out the expensive makeup and stilettos, and get out there to prove your worth to these chunky unemployed gods among men!
---
...
Ridiculous huh? This whole MyTake reeks of absurdity, infantile thinking, and downright stupidity.
But how is it anymore ridiculous than what fat, nontraditional women with a false sense of entitlement are doing to men who prefer thin, traditional women?
Again, I credit not this thinking to myself but to feminists and fat nontraditional women with a false sense of entitlement. Nothing I wrote was original. I merely took their thinking to its logical conclusions by applying it to men, and in the process exposed its absurdity. If you agree with this thinking in the case of fat nontraditional women, then you must also agree with it in the case of fat lazy men. Anything else is logically inconsistent. If you agree with this thinking in the case of one gender but not the other, then you are either a hypocrite who is not really concerned with equality, or you never truly agreed with this thinking in the first place. In which case, you concede that you were wrong. So which one is it?