I'm not writing this to insult the asker or shame her in any way. This is also not meant as an attack.
The asker in question wrote this. And when girls say things like "I dated a lot of bad guys and I had enough, now I want a good guy" I can only take it as insult.
A lot of us "nice guys" (as an aside, this term is toxic as hell; The implication nowadays is that a "nice guy" is just a dude befriending you for sex) have to wait a long, long time before women our age finally sober up.
Basically, while you're out partying with "Jamal" and having a good time, we are holding a steady job and being mostly alone, because we aren't "bad" or "cool" enough. Meaning we actually cared, we actually wanted to be romantic and good to you, but of course, that wasn't exciting enough.
And then, after years or months of you having your fun and your fill with the bad boys we get the older, weary you as second helpings. We were the 10th choice (after you get exasperated with bad boys), or the 20th... the whatever we are the last in line, because we are stable, nice, loving and caring. Something it takes you years of dating to figure out you really wanted.
And MOST of us nice guys waited so long for a mate of any kind we succumb and simply accept this, that we will always be the thousandth fiddle to whatever fun wild flings you had, that we never got to experience because of the nature of our lives versus yours, and you reap the rewards of a stable lover and a life of fun and wild times.
While we get what? A tired burnt out lady seeking stability? As I said I'm not here to insult you, or shame you, or any of these things. I'm here to point out the injustice of this, and hope women see it.
I'm not one of the nice guys that call you slut or a "cum dumpster" because you had plenty of sex with the bad boys. No. Some of the guys here writing takes about "Nice Guys" are telling you a truth you need to hear but they are going about it the wrong way. Insulting you will not get you to listen to them. I'll try to explain it to you without the insults and vitriol.
What you need to understand is that these nice guys you passed over, who in many cases are no longer acting like nice guys anymore, are human beings just like anyone else. For years they have tried to get your attention and be the kind of guy they thought you wanted, and had to sit back and watch while you passed them by and turned your own attention to guys that they felt did not deserve you. They had to sit at home alone and make love to their socks while you went off and had wild sexual adventures with jerks and assholes.
Over time this made them bitter and this made them look at you differently. You were no longer this sweet girl that they wanted to treat as their princess, you were just another chick who wanted nothing to do with them and instead gave attention and her body to the same two or three top dogs that all the other girls were trying to get with.
Then, after all of those lonely years, they hear you saying:
"Well, that ride was fun, but now it's over so I'm willing to grace you with my presence now".
How are these guys supposed to react? "Well I'm glad you had fun and don't worry about all those years I've been sitting here by myself waiting for you"? It doesn't work like that. Just as you are no longer the girl who rejected them for all those years, they are no longer that nice guy that you passed over. The fact that they are now either bitter lonely guys who want nothing to do with you, or they have actually improved themselves and make a life of their own to just not wanting to settle with a girl that has been all used up by the bad boys.Your rejection of them is a big part of the reason they are like this now.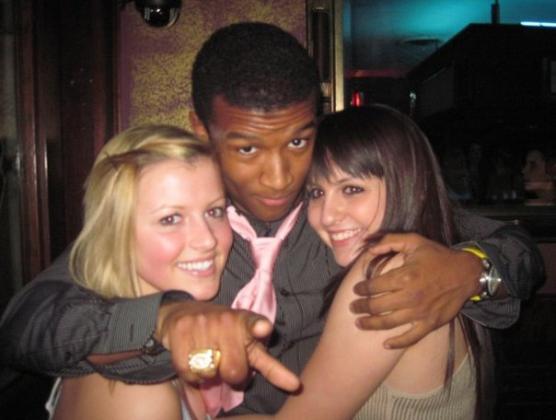 There's no going back now. You can't "unfuck" all those guys who ended up treating you wrong, you can't "reverse" all the emotional baggage you took for all those years, and they can't get back all those lonely nights they spent pining over the person they thought you were. It's a sad ending but that's the reality for girls who do this and for guys who were worth having. Eventually you'll most likely find a guy who will swallow his pride and pretend he's OK with your past and probably end up letting you walk all over him in the hopes that his acquiescence will get you to stick around....but will you even really want that guy?
Talking for myself, I've seen many questions and myTakes of girls explaining why they no longer want the bad boy and why there are no good guys left, but spend barely a paragraph on why a nice guy should be interested in them.
While you were partying or crying over being stood up, nice guys were writing you poems, trying asking girls on dates that may never happen or ended up badly, going to church (religious guys), volunteering to charity, visiting and helping seniors, working hard and advancing their careers and probably finding a nice girl that does the same along the way. Much like how you realized that bad boys aren't worth the effort, nice guys learn that women like yourself are best to be avoided as well.
---