My biggest sexual turn on is giving a woman oral sex. The act tantalises all my senses and duly blows my mind.

As follows;
Sight
The joy is the wonder attached. When you get to orally please a woman for the first time. Your mind is racing. It drives your imagination wild. You slowly disrobe her kissing her all over. Until just her panties remain. At this point, you are peaking. Your cock is so hard in anticipation. You look her dead in the eye before you peel back her panties. Time stops still in this moment. Your heart thuds in your chest.

You take in the sight of her Vagina. Every woman is so unique in their special place which embodies the joy in sight. You are always instantly smitten and so eager to fully indulge in her many profound treats.
Smell
Once more the wonder drives you crazy.

The unique scent. The joy in giving oral is the subtlety from woman to woman. As you are on the cusp of tasting this is an immense joy. You feel her heat radiating with the associated scent. You fully breathe it in allowing it to intoxicate you with its profound sweetness. It is Natures finest perfume.

After the act, you want it to linger. When it does, it makes you resemble a Cheshire cat. As you smile due to its legacy. It compels you to reminisce about a truly delightful experience.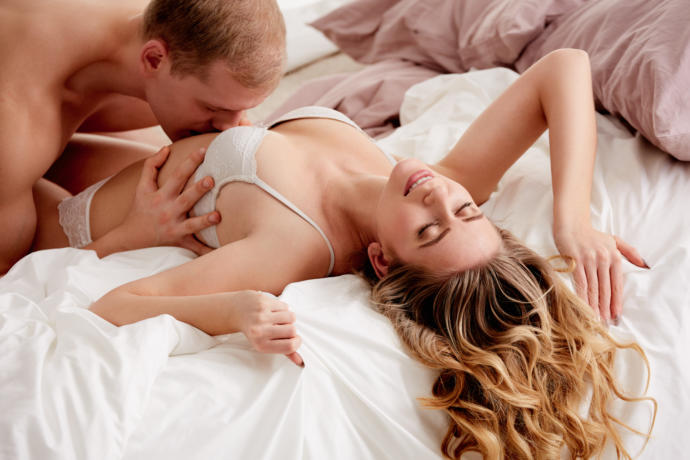 Hearing
You are the conductor, she is the orchestra.

There is such a cut and thrust at play here. As seen in teasing and almost taunting her. You know she wants it. You are desperate to give it but you so draw it out. Her moans are controlled as she anticipates. The exultations are more anxious as you are about to indulge and get loud and instantaneous as you do.

You have her driven wild. At the edge of the abyss but you hold her back. She groans almost in a begging manner for you to tantalise her Clitoris. All in good time as great things come to those who wait!.

When she is almost about to pass out due to the joy you flick the tip of your tongue over her Clitoris. Allowing her a release, which is almost cathartic in her squeals, and truly, lovely!

Her orgasm or multiples are imminent. You calm her to fully intensify her feel. At this point, she is almost screaming the room down.

After pushing her over the edge into ecstasy the screams of delight are such a turn on.
Feel
Where do I begin with this immense joy?

The lead-in, where you kiss the softness of her skin. The very delicate skin of her inner thighs is so sensitive and lovely to lavish. It is such a turn on to grace sweet little butterfly kisses in this area to fully tease her.

How about when you kiss and run your tongue over her panties?

You feel her radiant heat and intoxicating scent. As you trace all over her panties.

How amazing it feels to have the tip of your tongue delving into her?.

As her warmth drives you wild and her moistness coats your tongue. You kiss softly all around her using your tongue to fully explore while you pleasure.

How about the tantalising time with her Clitoris?

You seek it out with your tongue and tease over it with its tip in a playful manner. Gently embracing your lips around it and caressing it. Sucking on it, gently at first, then more intensely as your tongue whips over it.

How about the joy in sliding a finger or two inside her as you pleasure her Clitoris?

It is such a turn on to feel her tighten around your finger(s). How inviting she is due to how wet she is. And how much more drenched she becomes as she reaches a crescendo.
Taste
Mmmmmm!

Once more the uniqueness of every individual woman is the true joy.

There are two levels to this.

The obvious one is indulging in her taste. The warm tip of your tongue laps up her delightful moistness which culminates in making her cum. You are ravenous at this point to immerse in every last sweet drop of her nectar. Like the scent, you want remnants of her taste on you hours after. It allows you to reminisce and know the act guaranteed the best day.

The other joy is in sharing. After you have orally pleased her and her taste is all over your lips and tongue. You simply must kiss her deep. It is the definition of the most exotic French kiss. On tasting herself on you, she is driven wild with lust.

This guarantees a full night of naughty indulgence.

>>>>>>>>>Off to have a cold shower>>>>>>>>>>>>>>