Myth: Women Cum
Truth: Cum is a noun and it comes from the word scum, and relates specifically to male semen. Women do not produce semen. We do not cum. We come. Originally, in erotic literature, the male and female orgasm were both referred to as "coming" or short for "the orgasm came". People heard the word come and assumed it was the same at the word cum, so now virtually everyone uses the term cum wrong (as a verb, it's not a verb).
This misuse over about the past 25 years has led many people to think that most/all women also produce some sort of ejaculate, and women are even told they should be ejaculating and just need to be taught. This leads us to another myth...
Myth: All women squirt
Truth: Squirting is one of two things. One is rare and will happen on its own. The other is less rare, and when it happens on its own, it's considered a medical problem. Read more -
In humans, in the first stage of fetal development, the beginnings of what will become the male prostate form in both male and female fetuses. In the second stage of development, the mother's body feeds the fetus a sex-specific cocktail of hormones, and that causes the prostate to develop in male fetuses, but not much in female fetuses.
Very rarely this gland, called the Skene's gland in females, develops enough that it can produce fluid like what the male prostate does. This is incredibly rare. In fact, it is so rare that it took decades of study for doctor's to discover functional Skene's glands in women, as they are so often just vestigial.
These women will naturally produce the fluid in small quantity at time of orgasm, through the urethra, and it will happen whenever they orgasm with no special stimulation required.
This phenomena is so rare most of us will never see it. (Coates, 1991) That is true female ejaculation.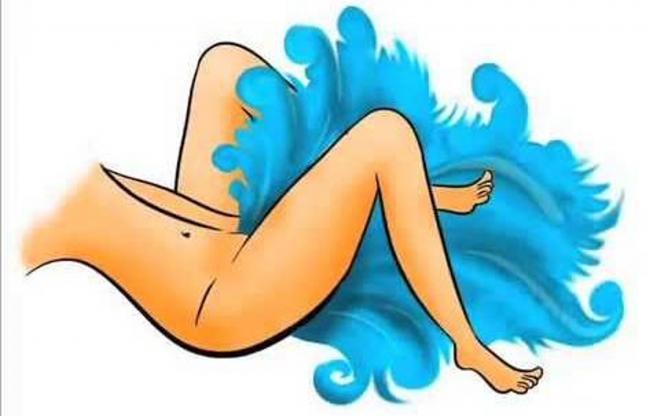 Then there is another phenomena. It is called coital incontinence. It is not female ejaculation. Coital incontinence can happen for many reasons, and it is often treated medically.
What is popular right now is manipulating the urethral sponge to irritate the urethra and then the woman forces urine out to produce a noticeable "squirt". That is essentially what is happening when it is seen in pornography. It is often associated with the G-Spot, but there is also not anatomical evidencefor the existence of the G-Spot to begin with, so the two myths have become intertwined, each adding credibility to the other.
What is often misunderstood about this kind of squirting is that is is not in any way related to orgasm, and trying to obtain it requires motions that may actually interrupt a woman's sexual arousal cycle so that she won't actually orgasm, just pee really hard. Many women are told this is some awesome ultimate orgasm experience, but it turns out to be just meh for them.
There is not some hierarchy of better female orgasms. Our orgasms are all clitoral, no matter how we reach the orgasm (even mentally). onlinelibrary.wiley.com/doi/10.1002/ca.22177/full
---