Inspired by this take!
So the idea is, Im supposed to wait for someone to nominate me to make this, but fuggit. Imma makin it anyway.
At the end I'll nominate a couple people to make theirs!
Okay, so. Like @LegateLanius i dont have any specifics. there's no real deal breakers for me when it comes to attraction, nor is there really anything that stands out and makes me go wowza.
But Im going to try. And this will hopefully be good.
Second issue. Im bi. How do i write this about both genders without going on forever when what makes each sex attractive is SO fucking different XD
Lets give this a shot!
Women
1.
Dat ass.
It doesn't have to be big, just... Not non existent haha
If there is any kind of definition there you can guaruntee im pervin.
2.
Tattoos
Omfg rib tats, under the boob tats, thigh tats especially. Large tats. The ones with the small intricate details, tribal, not the blocky tribal but the delicate tribal that looks like its moving on your ski-
Sorry, am i drooling? Hahahaha whoops...
3.
Confidence
I totally dont like taking a back seat and being the designated wuss. Totally.
But seriously, someone who knows how to carry herself... Sexy as hell.
Just so long as i get to be the strong one sometimes. I have shoulders, come cry on them.
4.
Lingerie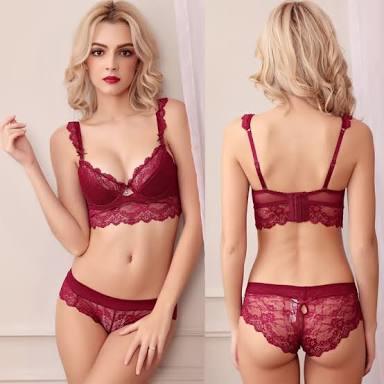 All things lace! Im a sucker for lace, and recently not only black lace. Red lace, blue lace, all the colours of the rainbow! Including grey.
But not white. Fuck white.
5.
Neatly Dressed
I dont expect too much. But just dont go walkin down the street looking like its laundry day every day. Clean shirt, clean pants and for pity sake brush your hair!
Have some pride.
there's my five dotpoints for women, the only deal breaker there is 5. If you're a bit lax on your hygiene im gone. Not playing that game.
Now for men!
Men
1.
Thick
Now, i dont mean, six pack, ripped biceps etc etc. Nah. I've never understood the obsession about guys who are ripped.
he's just gotta be on the larger side of life, not obese... Just. Big.
Im a small girl though, slong as you're not a twig you're plenty big enough bahaha
2.
A geek.
Geeks are incredibly passionate people. Had a games night last week, we played a single strat game for six full hours. It only ended when i threw the towel in at 2am and went to bed.
Passion is sexy. Especially when its something i can get into alongside him.
Just... Not that Axis and Allies game. Never playing that shit ever again. 5 moves in 6 hours? Fuck that.
3.
Kinky
Im not sure this one really needs explaining. Lets just move on haha
4.
Confidence
A confident man is super sexy. Nuff said really.
5.
Tattoos
Arm tats, shoulder tats, chest tats mmm tribal, illustrative, realistic and illusions yum!
No, that isn't drool, i wouldn't embarrass myself twice!
So there you have it!
Let me know what you do n dont agree with.
I have chosen a few random people to nominate and they are:
(Nominate enough people and at least one will actually do it hahaha)
---