Intro:
Recently I asked the guys on this site a question about where they draw the lines when it comes to their significant others attire in public. Or at what point do things become too revealing if you will. Here's the question below if you don't already know:
Guys, how revealing would you be okay with your SO being in public?
I got a lot of really interesting responses and it inspired me to not only give mine but it explain my reasons why a bit more and touch on some peoples points through a myTake.
That being said, as always enjoy or not. Both are welcomed.
-------------------------------------------------------------------------
1. It's Not Always About Wanting To Attract Someone, It's Cliche, But True (Hear Me Out):
I say this from my personal experience that when I dress up a lot of the time it genuinely is because it makes me feel happy and proud of my body. That's how I've been all my life as well. As a young girl, I always wore clothes that were more "freeing." Like shorts, tank tops, skirts and etc.
It made me feel less bound up if that makes sense. And I liked my body a lot actually, I was the girl who took a long time in the bathroom but it wasn't because I was applying makeup. I just liked playing with my hair, touching my face, and looking at myself. I dressed up because it was fun and made me feel good. It made me feel alive and in awe.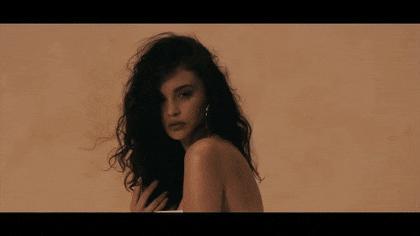 And I was like that with other people too. I was enchanted by how peoples bodies looked, felt, and moved. If you ever met my parents they'd tell you that as a girl I loved giving massages and rubbing peoples heads. I played with peoples ears, arms, faces, and hair. I'm telling you I was a weird kid but I really am just a body freak. I like how it's made, I love everything about it. Even the weird creepy stuff. I think it's beautiful lol.
It wasn't until my parents enlightened me on how people see things and how the world works that I had begun to close myself off. I felt I'd be seen as gross or a slut if not covered and the perfect version of modesty. But as I not only got older and began this quest for a healthy life/mind. I began to understand that it's okay to express myself through my clothes just as I do with my actions. Now, of course, I make sure I mind my environments. There are times and places for everything, even clothing. But when there is a place where I'm able to dress how I want I'm doing it because feels liberating and I'm coming from up underwater and I can breathe.
Now I'm not oblivious, I know there will be stares sometimes, but that's something I'm okay with. I'm not really doing it for them. And I'm aware there are creeps out there but that's why I have self-defense and I don't go places normally out the way lol. Plus, I mean I have my boyfriend by my side too.
2. Sometimes It Just Feels Nice To Dress This Way For Your SO
For me, there are also a lot of times that I'm dressing up for my SO as well. I think it's nice to keep things fresh and new every now and again and it's always nice when he compliments my looks. Especially when we're going to special places and doing nice things. It makes me feel like I'm flying when we're both getting ready in our best clothes and teasing each other.
Stuff like that makes good memories to me, and when we go out It makes me feel even more worthy to be by his side.
To me he's amazing and it doesn't get any better, so to be this woman with not only desirable traits but looks makes me feel like I'm a good pick. I want him to feel like he's floating too and I'm that I'm as attractive and amazing as he is to me. And of course that he's secure in the fact that we're a team, my loyalty is his and I don't want to be by anyone else's side.
I think because my boyfriend trusts me so much he is okay with it as well because he knows my heart and intent. And he trusts my overall decisions on appropriate attire.
3. It Can Inspire Confidence Sometimes
I say this because it did and does for me. As well as many other women in my life. Despite how I feel about my mother in particular. Growing up and seeing her get dressed up made me actually respect her more. I thought she was a total badass because she was not only elegant and modest in her behavior but also wasn't afraid to be sexually expressive.
And I find it extremely alluring to be this way because I think there is nothing more amazing than a woman who knows what she brings to the table in all aspects. It's okay to not only show off your intelligence but your appearance. I'm not condoning going outside completely naked or anything but I think clothes that highlight curves and etc are good. It all just depends on the woman, you know? Most of all though, respect yourself no matter what you choose to wear. And yeah-
And that's all I have to say, for now, I'm tired lol so sorry if I'm missing stuff but if you have questions just ask and I'll answer
---