Introduction
The Modern Man has changed a lot. Men are now encouraged to embrace their emotional side and stuff like that. The roles of men and women in the dating have swapped and I'm gonna explain how and why that is. Traditionally, men were the "slutty" ones who just wanted sex and didn't want serious relationships and what-not. That applies to some guys but not to most. Traditionally, women were seen as the "relationship-oriented" gender. The Gender who valued romance, love and relationships. This is no longer the case. So let me explain the differences between men and women and then why that's the case. Hope you enjoy!
Cheating
It sucks. It's horrible. Who wants to be betrayed like that and made to feel like they aren't enough? Well, men in general are getting better when it comes to cheating. Studies prove this. Meanwhile women are becoming less faithful then what they used to. So guys are cheating less and girls are cheating more....not good, right?
Sleeping Around/Hooking Up
Guys have always been labelled as the "sex-obsessed" gender and typically preferred hooking up with complete strangers when compared to women. Like cheating, this has also reversed. While men still crave sex and casual sex...women do it more. Girls have more partners than guys do, they have more sex and they start having sex much younger than guys do - on average. So essentially it's the girls who are "getting their slut on". Guys are more prude than ever. Girls are more "slutty" than ever. Though, I will admit a sizable minority of both girls and guys have never engaged in hooking up and while girls are in the lead, it's not by much. Furthermore, younger generations are having less casual sex than older generations are are two times as likely to be virgins. Still, it doesn't change the fact that girls are sleeping around more and guys are sleeping around less.
Seeking Love and Monogamous Relationships
This only really affects young people. Young girls do not want love. They don't want serious relationships or meaningful relationships, well, most girls don't anyways. Of course some still do. Now, I'll be fair and say that many young guys don't want to experience love or relationships and just wanna hookup as much as they can. This is the minority of guys though. Most guys would happily date and be involved in a serious relationship with a girl they liked. Most guys would rather have lots of sex with a girl they were dating than hookup with a different girl every weekend. I know guys who slept around a lot but once they entered a relationship they fell in love and were very caring towards the girl. Girls on the other hand, don't want relationships. They literally avoid them and ghost a guy if she starts to "catch feelings". That's what's become of girls - they now avoid relationships if they start to care about a guy. Most young girls just want to party a lot, get drunk 24/7 and they don't want the "annoyance" that is a boyfriend - in their eyes. They just wanna hookup with "cute" guys all the time and just have lots of "fun". Most guys aren't like that and it's just sad to see that of all people, it's GIRLS who are killing love and relationships.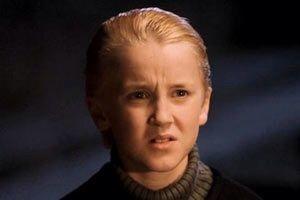 Why Is This The Case?
Well, I'm gonna try my best to answer that and I think I've got it susses out. I have a theory. So, first of all many young girls are at college and the "college lifestyle" is all about drinking until you blackout, trying drugs and having sex with all sorts of people and "exploring sexually". By all means, I'm sure college girls try out Lesbian sex, orgies, interracial sex (they fetishize it and make a big deal when they really shouldn't) and stuff like that. So, when you're living that lifestyle, a boyfriend doesn't really fit in and that's why girls just throw love and relationships out the window. They have their fun and give their youth to random, drunk college dudes...before they settle for a long-term partner afterwards.
Another thing is that when girls are teenagers they're often vulnerable and naive. Many teenage guys are assholes and treat girls badly...and I'm sure many girls got "stung" by loving a guy and therefore they're scared to love again and settle for just having sex with complete strangers every weekend. Lastly, Feminists teach girls to just sleep around and do whatever and to hate relationships, so that influences it as well.
So what do you think? Do you think I am right? Let me state here that there isn't wrong with a girl doing what she wants with her own life, alright. If she wants to sleep around, she should be free to. This take is about how guys are valuing love more and more, meanwhile girls are throwing love and relationships out the window, in favor of "fun". This take is really about defending guys and letting you know that we really aren't the "bad ones" here. We want love and all of that. People need to take a second look at the modern dating scene and really understand how it is.
I hope you enjoyed. I did not intent to "bash" women or anything here so please don't think I am. This take isn't hostile or filled with hatred. I'm just stating my opinions and feelings on what has become of women and the modern World.
---