Women
To be a woman is to be coated excessively with makeup, have white shining lights beaming brightly on you for no necessary reason, to have breasts and over-sexualized feet, to constantly exclaim to everyone that they're inferior and that they should be seen as equal when in reality they blatantly want to assume the superior role and be raised upon pedestals with men licking their - again - over-sexualized feet.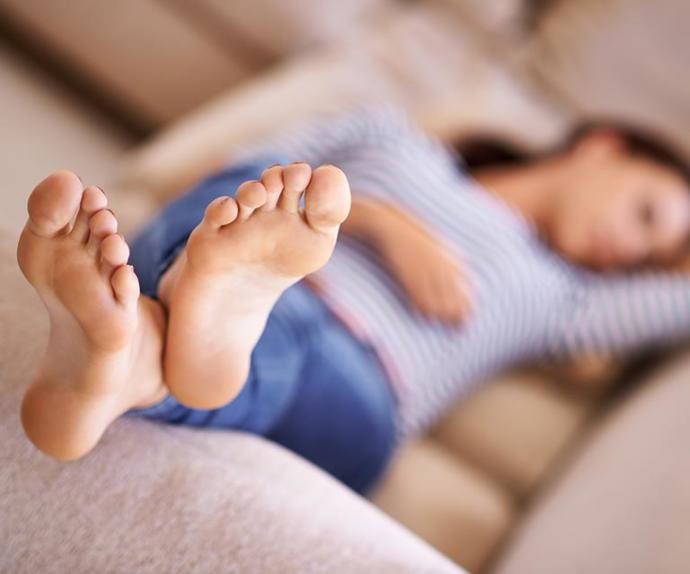 I could go on and on about what it is to be a woman; in fact, I will continue, unlike everyone else that spurts the cliche line "I could go on and on" but then never seems to go on because they clearly have no other ideas BUT I'm not like those guys - those guys actually have functional penises, unlike me.
To be a woman is to also falsely charge a man of sexual assault - no scratch that - to be a woman is to falsely and besiegingly assail and ruin a man's life by accusing him of rape.
Now I know what you feminists are thinking: "Not all wahmen are like that. You're just generalising dude". Well, perhaps, but I don't think it'd be too far of a stretch for me to claim that most women on GaG correspond with the 'generalisations' I made. Let's talk statistics: I actually researched extensively and immensely on this topic and I obtained some really intriguing results. I learned that around 95% of women on GaG do indeed coincide with these 'generalisations'. And if you don't believe me, then why don't you speak to the evidence, my sources:
https://en.wikipedia.org/wiki/Blue_cheese
https://en.wikipedia.org/wiki/Danny_DeVito
https://www.dictionary.com/browse/melancholy
https://www.BBC.com/food/recipes/cheeseandonionpastie_13551
Men
Conversely, to be a man is to...
... is to want to masturbate.
But we don't care about men in this myTake because this is Chick Stuff and chick is pretty much exclusively used to refer to women.
Fun fact: the word "chick" actually originates from Jamaica and was long ago practically abandoned as a word due to its dark, dark origins. The word 'chick' uses the Jamaican suffix '-ck' which was commonly used back in the day to represent daisies, but it isn't at all prevalent in Jamaica in contemporary society. The demise that led to the massacre of daisies was known as The Destruction - it had occurred chez Jamaica in 1403 BC - it is thought to be a myth by many today.
Women & Sports
To conclude part 1
Why are women's feet so Goddamned sexualized?
Look forward to part 2