You've been meaning to top your mans, but don't know where to start?
Try These Positions: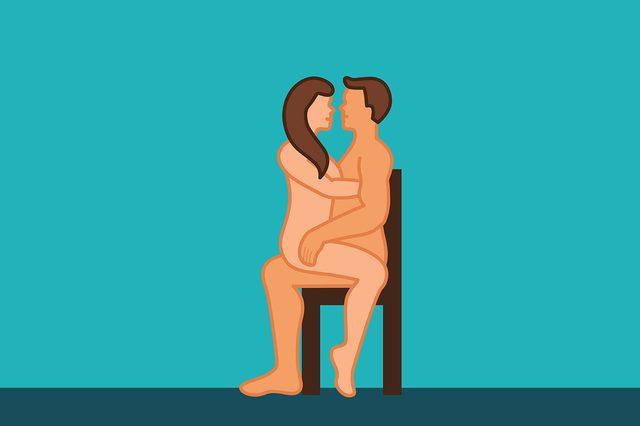 1)
More Leg Control/More Motion, Decent Speed, Breast Bouncing= Noticeable, Good Ass Grab, Good Eye Contact, Easy Hip Rotation, Neck/Breast/Lips access.
With this female dominating position using the chair makes it easier to have the room and freedom for movement in the legs and knee bending, it's an easy option. Facing him, allows for him to look in the eyes of the one dominating him, taking control of the speed and to what motion he's going to climax to.
Or reverse cowgirl it if your ass is your greatest asset.
Let's say you're a shy gal, you won't allow him to look at you- not when you're first starting out trying to dominate in bed. This position is for you! The motion of the ocean that you would want to aim for is either a slow grind or just drop onto the dick with your knees kept bent- don't get off the dick and land on it that is dangerous, pls remain on the dick and do quick squats to the rhythm of music selection of your choice (optional: push his face away or slap it- depending on how aggressive and controlling you want to relinquish on your mans in the heat of the moment. could scare him or aggressively turn him on. also optional: find out the hard way?).
Shy Safe, Good Ass Grind, Breast Bouncing=Optionally Noticeable, Good Arm Rest.
2)
3) Good for Choking/Tongue Sucking/Neck Biting access, Speed, Good Ass Grab, and Leg Support: You get easy free space and position of strength and support for your legs- with less squats- which promotes a ladies speed abilities= easier motion. Another motion I would add, for a twist, would be to do a fast to slow pace to change it up and then to twist your hips as you go slowly down, before picking it back up. Choking him out while you're using him to get off, could be a little too spicy for some- but definitely worth trying if you get really into it. When biting his neck, definitely tug on his hair and give him a good hair tousle. Suck his tongue. Grab and touch his legs while you get yourself off.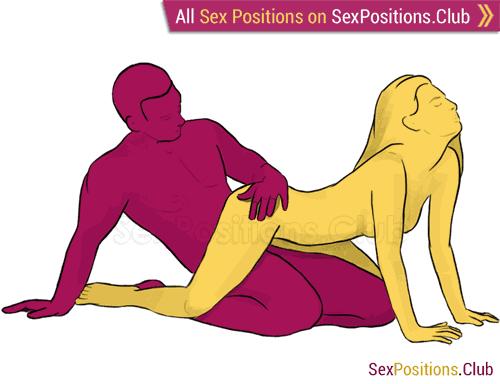 4) Amazing Ass Worship (the highlight), Amazing Knee Support, Easy Hip Rotation, Lazy Girl Option.
He is going to be ridden, but he needs to be put to good work. While you're getting yourself off using his dick, make him worship your ass- tell him to rub it/kiss it/pinch it/smack it/lick it. Helps with easier speed control and motion control.
5) Easy Leg control, Good Arm Support, Breast Bouncing= Noticeable, Good Eye Contact. Use one leg, propped over his shoulder to guide his head down to look at your girly parts while riding him- make him look when you want him to look or push his face away with your feet, or make him suck your toes while you slowly ride him. This is the position that you would want to go slow with, for as long as your legs and arms can carry you. Turn on a playlist, it should be a long ride with this one. Extremely visual. Like, i can't stress this enough... Make sure you force this to go as slooowww as possible, with a lot of hip rotation and pulling motion.
ladies and gentlemen, I hope you put my top five favorites to good use.