Here's guide for all you guys who just get get your leg over and can't quite work out why.
BELIEVE IT OR NOT AVERAGE LOOKING GUYS REALLY DO HAVE SEX.
Even mostly the ugly ones do as well. Look around you, lots of men just as average looking as you are getting laid. There's a reason the world's not full of beautiful people, It's ugly people breed a lot. Yes I want to get fucked by hot guys but if I only opened my legs for the best I'd get sexually frustrated long before I found a guy. I love steak but when you're hungry a burger will do. Remember, be that burger. Don't forget alcohol and a dark room hides a multitude of sins so use that light switch.
AN AVERAGE SIZE PENIS IS OK
Yes we all love a big penis, in the same way I love finding a £20 note more than finding a £5 note, but hey I'm still going to bend over for a fiver. Take a look at your father's penis, I bet it's not huge yet he still bangs your mother every night. Most men have an average penis, that's why they call it average. Stop using it as an excuse not to try. If you are on the small side or worry she's going to laugh then look for girls who aren't that experienced and fearful of big guys.
YOU DON'T NEED A FANTASTIC BODY
Don't expect a fuck if you have to buy two seats on a plane but a little extra fat is ok. The main thing is to be in OK shape. Imagine you've been spotted committing a crime, how would the witness describe you to the police? Average built? Fat? Obese? Skinny? slim? If it's negative do something about it otherwise don't worry. Yes we do like guys with a bit of muscle but the average guy still can compete. Just look at how fat women are promoting themselves as the norm, do you really think these plump girls are getting the fit guys? No but they still have needs, go fill that need.
YOU DON'T NEED TO BE A MILLIONAIRE
Every girl dreams of marrying a millionaire. The world is full of 40 year old virgin fat ugly women still clinging on to their dream of prince charming sweeping them off their feet. For those of us who live in the real world the main thing is he has a steady job. The steadier the job the better. If you have a trade or profession you're more attractive than a guy who just has a job. When we date a guy the first question our friends and family ask is what does he do? We like saying he's a plumber, joiner, accountant, vet. We don't want to say unemployed, labourer, burger flipper.
SEEK OUT YOUR OWN KIND
If you're from the ghettos/council estate/slums/trailer park or whatever place your country sticks those on the bottom then you stand little chance with those of superior social standing. Yes literature (and porn) is full of well heeled ladies who fuck their gardeners and blow their butlers. Many people claim to be descended from aristocratic families because their great great grandfather banged the lords daughter. But realistically your chances of getting a woman of higher social status is slim. If you can't tell the difference between claret and merlot or think opera would be better if they chucked in a little rap, then perhaps those girls in the overpriced wine bar aren't for you.
It also works the other way round. If you're from a good family and raised among well mannered educated folk you stand little chance picking up a common council estate girl who's more impressed by shoplifting skills than your ability to order in French at a restaurant. In short, know your place.
DON'T AIM FOR THE STARS IF YOU DON'T OWN A ROCKET
In life we are taught to aim high, you can be whatever you want to be if you just works hard enough. The world is full of depressed broken people who have jumped through every loop and are burnt out with nothing to show for it. You may want a supermodel girlfriend but is it realistic? Take a good hard look In the mirror and ask out of ten how would a girl rank you. Better still ask a trusted female friend. Only a 5? Then aim for girls below 5 (score not age). Aiming too high just leads to constant rejection and that shatters confidence. Finding they always say yes? Then aim higher.
Hint girls left over end of the night are often easy picking.
DON'T AIM TOO LOW, IT'LL SHATTER YOUR CONFIDENCE.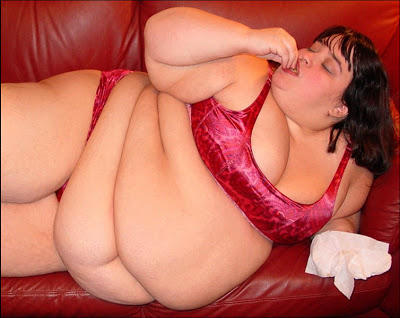 It's always best to aim for a girl who's your physical equal or just slightly lower. It may be tempting to scrape the bottom of the barrel in the belief they'll be easy but it often backfires. Imagine being turned down for a well paid skilled job you just matched the criteria for. Disappointing but hey not too bad better luck next time. Now imagine being turned down for a minimum wage unskilled job a retarded chimpanzee could do. Kinda hurts doesn't it? It's the same with women, if that girl you thought hey she's fat, ugly and can't be choosy, she'll be an easy fuck turns you down it'll shatter your confidence. If she doesn't want you who does? Only target girls you can cope with rejection from but stand a realistic chance with.
THE FACT I'M SINGLE DOES NOT MEAN I MUST DATE YOU
This is one of my biggest bugbears. People who think being single is shameful problem that has to be cured at any cost. It's like when someone loses a highly skilled well paid job and people tell them MacDonalds is hiring then look confused when they decline. I'm not going to date you simple to end my single status or to conform to the lifescript. If I find you physically attractive, we have things in common and I believe you actually like me and want to date me for who I am and not just because I'm a woman then I'll give you a go.
STOP WITH THE INCEL CRAP
Why the fuck do these people wear the title like a badge of honour? Nobody is going to feel sorry for you and give you a practice fuck. If there's anything negative about you don't draw attention to it. Similarly stop being creepy, yes we know you want sex but don't act like a rapey weirdo.
HAVE FRIENDS
Girls like men other girls like. There's a wonderful experiment where they took a mediocre peacock and chopped its feathers to make it unattractive as possible. As expected no peahen was interested. So they shot and stuffed a bunch and surrounded him with them. Magically peahens suddenly found him irresistible flinging themselves at him. Scientists call it fisherian selection and it's well known to the entertainment industry. Just look at all the screaming teen girls at any pop concert. Use it to your advantage, even if you have no romantic interest in a girl it's still worth adding her to your friend collection. Plus remember girls love fixing guy friends up with their single friends. A personal recommendation goes a long way.
HAVE A CENTREPIECE
In interior design a centrepiece is an decorative item that draws the eye. A large picture on the wall or a vase of flowers on the dining table. They catch the eye and compel us to look. In a sea of average looking men something that makes us take a second look at you or makes us look that little longer will arouse our interest. Often a negative feature like a huge nose will have this effect much to the confusion of other men. Unusual glasses, a bowtie, a quirky haircut all can be used to great effect.
EASY GIRLS
Here we discuss which girls are most likely to say yes.
REBOUND GIRLS
There are only 3 types of girl who've just finished with a guy. One type thinks all men are bastards and need castrating the other who just wants a replacement quick as possible. If she's the type who judges others by their relationship status all the better. The 3rd just goes wild and wants sex, sex and more sex.
THE HERD FOLLOWER
A single girl among friends who all have boyfriends often feels down listening to their bragging or tales of wild sex. Such a girl is likely to grab any guy who puts himself forward. If she is feeling pressurised by the group to get a man all the better. Herd mentality should not be under estimated.
LOOK FOR SEXUAL CHARGED GROUPS
Being among trusted companions in a sexually charged environment sets the mood. Hen nights (bachelorette party) is a good example. Or it could just be a normal night out where the conversation has turned to sex. Alcohol has a tendency to loosen morals and tongues leading to discussions that stir the honey pot while dulling normal inhibitions.
Getting fucked by complete strangers isn't something most girls do every day. There is a lot of social pressure not to sleep around after all. Women often need to feel they have group permission as well as their own. As the group becomes more aroused permission grows to the point of actually encouraging it.
Typically the more experienced and confident girls go first. In her temporary absence much speculation takes place about what they're doing and they grow more and more aroused. On her return nods of approval along with her report set us off even more. As more and more girls have their fun the quieter girls give themselves permission to take part. About half the women I personally know had their first quicky with a stranger while in a group that contained at least one family member, more often or not their MOTHER.
The decision to allow a man to have you is made very quickly. Men will typically become aware that the group is sexually charged from over hearing conversation and how we are eyeing up the talent. No doubt returning guys share their tales. Men will usually glance over a few times, this will be noticed by the group who will collectively reject or more likely approve of him and try to catch his eye with a smile to signal it's ok to approach. We of course notice who in the group he's looking at more. His first glance over usually scans the group then subsequent ones focus on one of us. Group permission kicks in and when he makes his move even the shyest girl can find herself being led away.