I'm taking a break from politics to talk about a very interesting group I stumbled upon on the Internet. It was a pleasant surprise for a straight guy like myself who finds women's navels and abdomens sexually appealing to find out that women like this exist albeit rarely.
It's not very common for a straight woman to be open about what kind of kinky stuff she's into. Even on the internet with the shroud of anonymity, it's very rare for a woman to talk about that kind stuff. But as I browsed through a very popular art website where people can publish their creativity I encountered a few female users who did not shy away from making it known that they have a male navel fetish as in they find the male navel to be sexually appealing.
It's already uncommon for women to express this much lust for men's bodies, let alone having fetishes for specific parts of men's bodies. I was skeptical that they are actually women, I was under the impression that they were gay guys pretending to be women. But I was able to confirm that they are actually women because of what they say and because of some of the pictures they share.
Aside from many of their photos being close ups of men's navels, they also bookmarks/favs photos involving men getting their navels licked, kissed, played with, penetrated and bugged. Example: a drawing of Captain America getting getting his navel "bugged" (like Neo in the matrix) by Red Skull while Master Man and Warrior woman hold Cap down.
It's already very uncommon for women to be fixated on the male navel, it's also unexplainable considering that there no known subconscious sexual instincts in women that would make them get fixated on the male navel. Navel fetishism is a lot more common in men because men subconsciously consider the navel to be a secondary vagina, which is why many beach photos of the 1950s show women in high waisted swimwear since women were prohibited from showing their navels in public because the female navel was considered to be a secondary vagina. Furthermore, navel fetishism is more common amongst lesbians and bisexual women because they subconsciously associate the female navel with a vagina for obvious reasons. While straight women who have a navel fetish usually like having their own navels played with rather than lusting after the male navel.
These women stand out like bright lights in a dark street at night, so far these three are the only women on this website who are both straight and have a fetish for the male navel. Most of the other kinky women on this website are either bisexual or lesbian, especially the ones with navel/abdomen fetishes.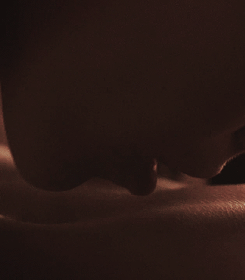 These women also seem to fantasize about males in perilous situations. They have numerous pictures and stories depicting men having their navels "tormented" by bugs, tentacles, tongues, fingers while restrained. Of course most of that content is NSFW.
These women also exhibit the unusual trait of being turned on by male on male action. They have a bunch of pictures in their favorites that show men being held down by other men while their abs and navels get played with. And they have hundreds of NSFW Yaoi pictures and stories in their favorites/bookmarks.
They don't just fav/bookmark, they also create content of their own. They create NSFW matrix navel bugging stories featuring their favorite male celebrities or significant others getting "navel bugged". They also photoshop bugs onto pictures of shirtless men, in which the bugs crawl into their navels. But most shocking of all, they occasionally request some of the male users on the site to post pictures and gifs of their navels getting "bugged".
I have more questions than answers from these women. It's a well established theory that women aren't as visual as men are yet these women seemingly disprove that notion via their sexual interests. Which makes me wonder...
What could be the biological reason these women have such an unusual fetish? After all it's mostly guys who have navel fetishes.
Are women actually more visual than originally assumed and are just very secretive about it?
Are there more women who have a fetish for the male navel or are these women the only exceptions?
What other unusual fetishes can women have?
Do these women "flick their beans" to this fetish?
What are these women capable of in bed?
Are these their only fetishes?
Food for thought:
https://www.google.com/amp/s/www.newscientist.com/article/2209908-sexual-images-are-just-as-arousing-for-women-as-they-are-for-men/amp/
https://www.google.com/amp/s/www.inverse.com/amp/article/57689-meta-analysis-sexual-arousal-brain-differences-men-and-women