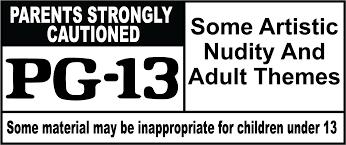 If you notice, some material may be inapporpiate for chidren under 13 and I would argue gag goes one step further, under 17 requires accompanying Parent or Adult Guardian. The questions on gag are adult questions, adults asking other adults.
I start this to say that recently I got these comments.
"I think all the things you post are creepy, that's what I think"

"This is a disgrace of a poll... women are not pieces of meat...Shame on you creator of this poll"

You're "a very nice, very polite pervert"
These are some heavy words and strong ones. But I got to thinking, that's a lot of weight for me to carry but let's look at my content first
and I will be posting pictures posted on gag via google search images throughout this mytake and pictures that are specifically connected to girls ask guys and not any of my content
https://www.google.com/search?biw=1093&bih=500&tbm=isch&sxsrf=ACYBGNQtKmr5hIMAabaAoXahoyUYmsmuqA%3A1574576345666&sa=1&ei=2SDaXaSiKIGusAWXjZqwCw&q=girls+ask+guys+sex&oq=girls+ask+guys+sex&gs_l=img.3..35i39l2.8677.9446..10265...0.0..0.83.442.6......0....1..gws-wiz-img.vOYDMOWBJZ0&ved=0ahUKEwjk8oT-mYLmAhUBF6wKHZeGBrYQ4dUDCAc&uact=5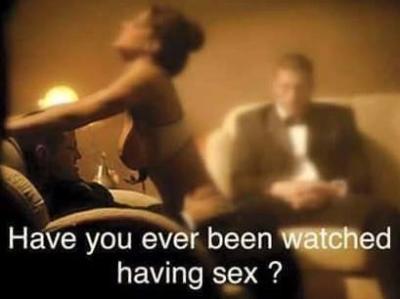 "How you ever seen a naked person through a window by accident?"
"Is this a real Nike ad?"
"What do you think about the health trend of shooting coffee up your butt?"
"Would you ever consider doing something naughty for Christmas?"
"Cleavage Poll: girls, which catagory do you fit into the most"
"Why I love the female body" - Mytake
"Yanet Garcia, Worlds Hottest Weather Girl" - Mytake
"A brief breakdown of beautiful butts" - Mytake
I am not trying to hide here, there are some pretty risky questions and mytakes there. I do want to state though, that in my real life I don't have much if any of a sexual outlet so girls ask guys helps me to express that with real people and I hope that I can feel safe to do that here
Let's see what other gaggers are posting, I chose the ones that are anonymous so no one gets called out but I can show what type of questions get asked on here.

"I want to buy a sex toy for black friday?"
"do white women still like white guys with big dicks too?"
"I gave a cop a blowjob but he still gave me the ticket he stop me for.? Can I sue him?"
"What do by do when ur horny and sick of wanking?"
"Is it wrong to jerk off to pregnancy porn?"
"Do girls like dick pics?"
"Am I going to stay a horny virgin forever?"
"which vibrator has been better at helping you achieve orgasm?"
"Does anyone get turned on by the sound of others having sex?"
"Guys, did you ever measure the length of your penis?"
The point of showing that was this is an adult community with adult questions. I don't see girls ask guys as a place for those shy to this material or expecting censorship from others. I see girls ask guys as a free place where you can feel comfortable to ask questions that normally are socially challenging or taboo. A place where you can get feedback and support from other people dealing with the same things or feeling the same way that you do.
Overall, I think its ok to be a little bit of everything. Funny, serious and sexual while on girls ask guys. I personally like to test the social waters with various gender related questions sometimes they land well other times they fall flat but I try to keep it fair and interesting. I do ride a rocky road, I may gain some followers and I may lose some followers but I do like sharing random things and sometimes there is a theme other times there is not. But I would like to think that I express myself in normal accepted ways.....
I would like to think however that many questions on here are valid while some justly get challenged at times. we are curious and we need an outlet for that curiosity. We don't always know who to turn to with questions like these so we go to a community that has people of the same sex and opposite sex that is willing to answer our questions honestly and politely.
I understand that some gaggers have standards and ways of life that are challenged while on girls ask guys. and I respect that. It is good to try to find a balance of respect for all. However, it should also not be a witch hunt to find people and call them out to demean them. We are all on different journeys in our lives trying to find ourselves and trying to figure out who we are and the questions on girls ask guys are a part of that. They are questions that are guiding us into our future adult selves. Sometimes they help us to steer away from something, other times they guide us to something or other times they bring us to a place of something new.
I am pretty sure I am not the only guy that has been challenged and I am pretty sure there have been girls challenged too. Freedom of speech I think plays a role here to some extent. We have a right to post our ideas and opinions and others have a right not to respond to them or read them. I think expressing ourselves is important and getting out what is being suppressed. Just on the basis of therapy, it is a right thing to do.
I have also found in society that when you try to suppress something it only gets bigger. An example if you don't mind me bringing up is homosexuality. For a while it was shunned and covered up for many years and decades, not being allowed to be a valid social choice. Now not only has it been accepted socially, it has exploded like a powder keg. It was held in and suppressed for so long that it finally exploded. My point being, the longer you hide something instead of addressing it, the more it will come out later and it may even be harmful to wait that long to do that.
In summary, girls ask guys is an adult website with what I would say is a healthy outlet for many people. I think it should be a goal to have respect for one another and to be kind and considerate of each other and our opinions, views, and beliefs be they religious, political, or sexual.