Okay, maybe hate isn't the right word but it got you reading this. Women definitely complain about these mistakes because almost every guy out there makes them. The ones who don't make them can seem to be sex gods.
Why does it seem that all guys make the same mistakes? Because they generally get their information from the same sources. Yes, porn is in that lineup, but that's a whole different topic. (yes, I cover mistakes learned from porn later on as it's that big.)
Before we dive into this Ashley and I did a complete 40-minute show on this. We are able to get a lot more information into the show than we can in this post. So, if you want all the information we have you can listen by clicking this device enabled link - https://link.chtbl.com/q0ZqIgf9 or visiting https://www.girlsaskguysshow.com/the-show
Here we go.
The top complaint by women about men in the boom boom area is that men go straight for the target areas.
Guys, it's not target acquired and we have a firing solution, ready to fire. That's not going to do it. You need to include the whole body.
The next thing is performance anxiety. Sometimes this is a medical thing, and for that, you need to get some medical help. Most of the time it's just you inside your head. A few anxiety routines found on the interweb can help in this area. Just don't get her all worked up and then call it off because you are caught up inside your head wondering if you going to be any good.
Number three is doing something for absolutely no reason whatsoever. This normally comes from watching tips and tricks. We all want to get better. But, knockin' boots or "doin' the nasty" has a natural flow to it. Tips and tricks mess with the natural flow. Going from what would be natural step 3 to step 18 just doesn't work. It can halt the entire experience in its tracks leaving her to wonder what you are trying to do. If you want tips and tricks, ask her what she likes.
That brings me to number four. Talk to the person about the horizontal mambo before you actually do it. Seriously, if you can't talk about it with the person, should they be the person you're doing it with? The more in-depth you can talk to the person about what they like and don't like, and want to try the better you will be with that person.
Building on that last point is point five. Ask for feedback. Whoa, here's a concept. Find out what really works and what was uncomfortable or weird. A lot of women are willing to tell you everything you need to know if you give them an opportunity. If not they are just going to figure "this is going to bad, but it's better than nothing at the moment." And, you don't get a repeat performance. The more information you have the closer to 'sex god' you are going to be.
Here's a big one - being the know it all. Guys, you don't know it all so stop thinking "I haven't had any complaints in that department." Well, not everyone fills out the suggestion cards at every restaurant either. If you were that good you would have written a sold-out bestseller, have an internationally syndicated show, sold-out speaking engagements in the largest venues, and sex with you would be by appointment only. I don't know everything, but I bet you can't tell me how many erogenous zones there are on a female body and be able to name them all. No, it's not seven.
Next is taking a break. Going at her like a jack-hammer isn't going to do it for her. There is a little bit of heaven for her in just remaining still. A little sexual psychology shows that the highest peak you reached in your previous session will be higher when you start the next one after a break. There is no rule that says that you have finish immediately once you start. Breaks are allowed.
This leads to the next complaint. Being overly focused on yourself. This kind of gets mixed with that first complaint but it has its own category. This happens when a guy kind of pays attention to her, then it switches to all about him. Stop it. It leaves her asking "Okay, um, what about me? I was almost there." This is not a competition guys. There is no podium being set up at the end of the bed to get a gold medal.
The second part of that one is being overly focused on her. This just causes her anxiety to go up preventing her from enjoying herself. Consistently checking in to see how she is doing makes the whole thing seem like she is being analyzed by some doctor. Stop it. A Center Midfield doesn't ask a Center Striker how they are feeling before passing the ball, and then ask if they are sure. They just pass and let the striker take it from there to the goal.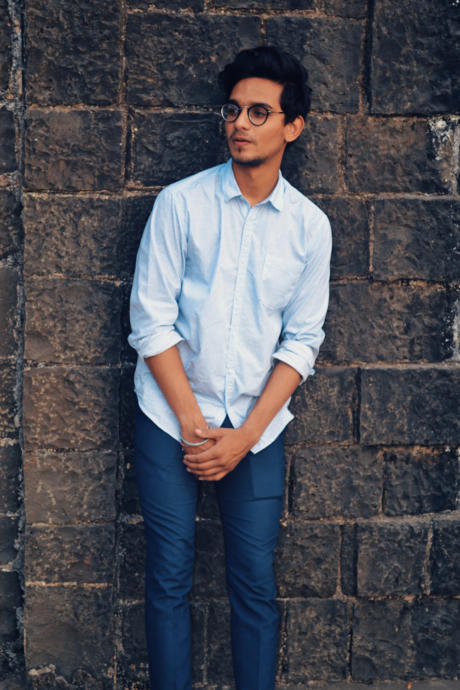 Here's a bonus for all you guys out there. Stop being overly focused on your wee little willy. A lot of you believe that being gifted like an elephant is a good thing. Truth is only a very small portion of the female population enjoys extremely large sizes. Most find it intimidating and painful when a guy is consistently pounding away at her cervix. A bruised cervix is not the mark of a good time. Medical facts point out that the overwhelming majority of a woman's pleasure nerve endings are contained in the first two inches of the "nether regions". So, if you got two-and-half-inches you can get the job done. And if you're just the standard average size guy you have nothing to really worry about.
Guys, here's the point to all of this. You have more than one "tool" to work with. Talk to your partner and find out what they like, listen and pay attention. If you want our full take on me and Ashley going back and forth on this listen to our episode where she gives some interesting insights from the female perspective. If you are interested you can find the "Girls Ask Guys Show" on all major podcast platforms, including Alexa and Google Home. Just ask for the name.
As a note, we are not endorsed by or affiliated with the Girls Ask Guys dot com site and there is no compensation either way. The show is just our way of contributing to this community by answering questions and giving our opinions in a longer form than we can do through text short form format.