So I came a cross the following questions:
Why do so many people seem to believe prostitition is necessary?
Wow now that question is like opening a can of worms!
Before continuing
I must say I have never sold my body in exchange for currency nor have I exchanged currency for sex. I have only engaged in sex with men I have been in an exclusive relationship and only after a full physical and STD exam was done on the both of us. On average my relationships last about 3yrs. My current is 6 years.
Moving on
I must ask why do some people think prostitution is only a woman's thing? Its not. Prostitution does not discriminate between the sexes. Either gender is capable of prostitution. Lets not be sexist here. Men do it too.
On a side note prostitution doesn't even discriminate amongst Hominidae species or other species for that manner.
I also must say my position is based on WILLING prostitution amongst willing adults not forced trafficking or underage individuals or drugged induce behavior.
Now in
order to understand WILLING prostitution we need to see it for what it truly is. Its a sexual bartering system. It is an exchange where participants in a transaction directly exchange goods or services for other goods or services. Furthermore in order to better understand prostitution we must examine our biology, our history, our cultural differences and religious differences.
WILLING Prostitution or sexual bartering is one of oldest Hominids natural behaviors and one of the oldest human professions. Sexual bartering goes as far back as 7million years ago when the hominin geno line broke away from chimpanzees. Prior to those 7 million years when we look at our early ancestors the chimpanzee, they too participated and still do participate in sexual bartering. Even though seven billion years ago we separated from chimpanzees the behavior of bartering for sexual favors never ceased to exist.
It has been long suggested that just like chimpanzees cavemen also traded meat for sexual favors. But not only meat. Other things such as tools furs and other necessities began to be traded for sexual favors.
Cavemen drawings and art have long displayed an acceptance of sexual pleasure. In theory porn has been around since the beginning of time when cavemen first began to paint on walls and create figurines. As you can see sex has always been part of our nature.
Sexual bartering
began to be looked down upon or regulated when homo sapiens began to understand that men played an important role in producing children. it was always understood that sex created life. However humans first saw it as a magical woman's power. As if child bearing was an Asexual act but could only occur if the woman was stimulated through penetration. It wasn't until humans became consciously aware that men did more than just stimulate females and women did not just randomly pop out copies of themselves but instead created a unique blend of the female and males traits that sex was taken more seriously.
Prior to this Homo sapiens practiced open or free polygamy. Males now wanted to assure that the offspring they were raising were theirs. So sexual rules began to be created. Homo sapiens began to practice exclusive polygamy (multiple mates but who only mated within their group no outsiders allowed) while others took a more severe approach to ensure their bloodline and began to practice monogramy. However this did not end sexual bartering it just made it more valuable.
If you
were an outsider who had yet to be paired up or accepted into a clan but you wanted those getting frisky privileges then you better prove your worth by offering exclusive protection food or supplies. If you are an outsider who had yet to be paired up or accepted into a clan and you wanted protection food and supplies what better way of getting it than offering exclusive rights to your body. Hence the continuation of sexual bartering but with clauses.
In time
humans began to question life in general and why things happen. This thought process open humans up to prayer and worshipping deities or gods. With a new found spiritual sense sexuality began to have more rules and regulations.
Eventually mating partners were broken down into groups. There were most importantly spouses then came other types of lovers. Concubines (female) or Concubinators (males) were lovers who were part of the household but had lower status than spouses. There were mistresses or Paramours (male or female). These were usually secret outside the marriage exclusive lovers. And then came the infamous lower stature than these other class of lovers called prostitutes who barter their bodies to whoever had anything to offer.
Our earliest record of sexual bartering being documented as a taxed regulated profession dates back to 2400 BC. The Sumerians document this profession under the entertainment category.
In 180 bc Romans regulated prostitution. Rents from brothels were considered legitimate source of income and women who chose to become prostitutes had to register using their full name their place of birth and where they plan to work. They would then be issued a license. Once license and enrolled she could never remove her name from the list. She permanently made herself a prostitute. Though she may never be deemed as marriage material she did insured her future by making certain she had an income and a roof over her head.
Sexual bartering
continued from there on for Century after century. Sure many religions affected our view on sexuality such as Judaism and Christianity just to name two out of many but Sexual bartering continued.
Not even the great syphilis outbreak in the 1490's was enough to stop sexual exchanges. Even though the disease was fatal. Instead people looked into creating condoms made from linens and intestines. Though prior to this there were different sorts of condoms but they mostly covered the tip of the penis and these coverings only were only available to the elite class and rarely spoken of.
Due syphilis large strides in improving condoms we're seen between the 1600s to late 1800s. Yet condoms were still mostly used by the upper class. It wasn't until 1920s that condoms became more popular among all the classes.
So why would people still engage in sexual activity or sexual bartering knowing that there is a risk of illnesses and unwanted pregnancies? Syphilis didn't stop people from engaging in sex anymore than AIDS has stopped people from engaging in sex. It truly does come down to being sexual beings and having that drive and that desire her sexual stimulation. Abstinence is indeed a challenge for human beings. It can be accomplished but for some it is a very daunting task.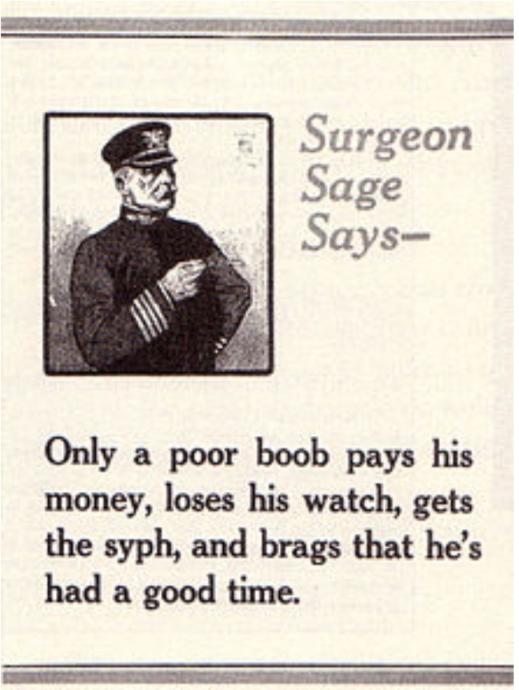 It may
not be what most people would want to hear especially those who are very strict about their sexual preferences sexual behavior and sexual beliefs (you're probably not believe this but I am one of those people) but it truly does come down to human Nature. Prostitution or sexual bartering is built in our ways. Many of us may partake in some of these behaviors without even noticing or thinking twice about it. In fact that is why I keep going back and forth between using sexual bartering and prostitution.
I believe there are many levels of sexual bartering. Some are mild and some more in-depth.
Some of
these behaviors are as simple as a little flirtatious puckering of your lips or fluttering of your eyelashes or flexing your muscles if you're a man to get what you want and the payoff to the person who's receiving this treatment is they feel a little better about themselves.
I myself did this today when sitting at the breakfast table. I was eyeing my man's small piece of buttered bagel. So I gave him a playful seductive look. My little sexual banter made him smile and feel good about himself and I got my (his) piece of bagel.
One of
the biggest overlooked sexual bartering arrangement is marriage. Yes I said marriage. Don't believe me read " His needs Her needs." Spouses make a legal bartering contract which usually includes securing a dwelling, conceiving children raising and protecting children together while offering each other emotional, physical and financial support in exchange for exclusive sexual privileges.
Now moving
to one of the biggest sexual bartering practices besides pornography, prostitution.
Did you know WILLING prostitution or sexual bartering was legal in many countries such as Canada Germany and the UK? Did you know prostitution became illegal in the United States only about 100 years ago however it is legal in Nevada. Yet illegalizing it has not put an end to it. If anything I think it's put more strain on our judicial system. It takes up so much of our police forces resources chasing down people who are in the industry willingly. (Again not talking about unwillingly that's a different topic.)
As difficult as it may be to understand for some there are people who enter this field willing. They love the spotlight they love feeling sexy and they love feeling empowered. Some may simply be addicted to sex. Others see it for what it is; bartering. There's people out there who want to send their money and these people are the ones who want to collect that money. Hey some people just have bills to pay. I understand what conservative people are thinking. There are many ways to pay bills. However it's not our life choice; it's theirs.
My personal
opinion is that it should be legalized and monitored like it had been in the past in certain Nations and other eras. Prostitutes should be required to register and attain a license after taking a long extensive health class. They should be required to check in monthly and get exams for STDs and drug use. There should be certain locations designated for this activity. Offering a studio rental in these facility to these individuals would be a plus. It would keep them off the streets and get rid of the need for a pimp. People who seek to enter these facilities must first show proof of STD exam before being allowed to enter and they should be required to show their IDs and document who they're going to see.
These forms of regulations would at least help in lowering STD cases, homelessness for prostitutes and help fight the battles against pimps. Monitoring and legalizing the act could also decrease attacks and rapes against prostitutes. The fact that it would be legal would make prostitutes more comfortable coming forward without fear of prosecution.
In certain
areas of the world prostitution has been monitored and it has even been taxed. I don't see why we (Americans) can't do it. There's no point in trying to turn a blind eye to the situation or stick your nose up at it for prostitution does exist.
Bottom line Prostitution is a form of bartering. sexual bartering is not only practice amongst Hominidaes but other species as well. Sexual bartering has been in practice amongst our kind for more than 7 million years. Yet it has only been illegal in the United States for the past hundred years. This speaks volumes.
When comparing 100 years to millions, 100 years is not enough to establish change to our genocode. We are sexual beings who will always use sexual behavior as a bartering tool.
Instead of punishing this act that has been part of our society since the beginning of time we should embrace it, legalize It and monitor it. We need to face its challenges so we can improve the lives of all involved.
Thanks for reading.
And remember...