Black women typically have curvier bodies, thick thighs, wide hips, big butts and breast which from studies shown is because they have higher levels of estrogen. As well as feminine faces. Big eyes, full lips, less body hair, etc..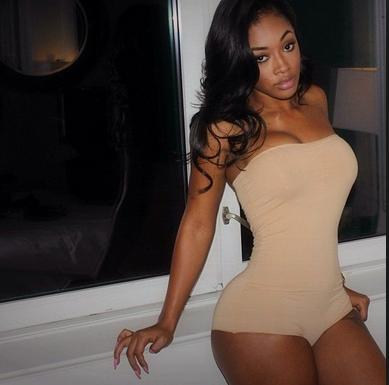 Is this why Ebony porn is a popular category for men? In studies shown when men are hornier and out looking for sex, they care less about womens facial attractiveness and intelligence, and more about a women's waist to hip ratio. They're more focused on women who can carry their offspring. So women with large breasts and large butts with thighs and hips are more attractive to them, rather than face. I assume when guys look at porn their usually horny and subconsciously want a women who looks like she could carry their progeny.
As you can see Ebony is ranked 4th among men. In opposition, when it comes to dating and when men are looking for a life long partner black women don't fare well. In studies men were more attracted to
masculine faced
women for long term relationships. Strong jawlines, thin lips, etc..
Also the stigma with black women is that they are stereotyped as ghetto, uncultured, belligerent, horrible attitude, and unintelligent, traits most males who are looking for long term relationships are very opposed to in a mate. This works against black women when it comes to dating and explains why they have such a low response rate and lower marriage rates. Combine this with men usually sleeping with them and not marrying them due to a variety of factors, black women tend to do quite well when men are interested in sex, however when it comes to long term relationships they fair quite poorly.
Updates: