Its known that black girls tend to have curvier bodies. Bigger butts and breast. It's not uncommon to see this kind of body type on a black girl naturally.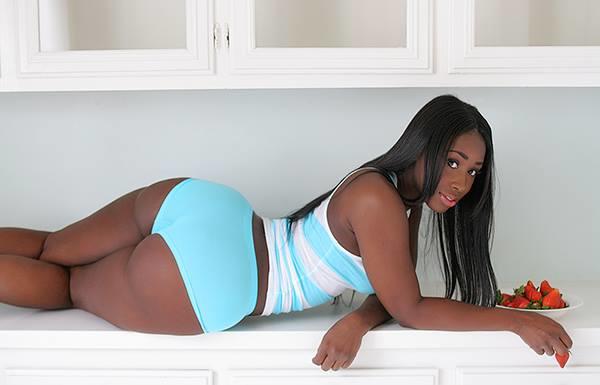 I read a study that showed when men are looking for sex and just hook ups they pursue girls that have curvier bodies and don't care much for face because girls with bigger butt and hips shows instinctively that they can carry healthy children. However for long term relationships men care more about face than body.
My question is, is this why Ebony porn is popular even though guys generally don't like black girls. Since whenever men are watching porn they're only thinking about sex (and subconsciously want to masturbate to a woman who looks like she can carry healthy offspring aka smaller waist big butt and hips) so since black girls are more known for this body type yet men in general find them to be facially uglier yet don't care about that when watching porn because really their attraction to it is more primitive in nature.
When guys are watching porn they are all subconsciously thinking of procreation so naturally they are going to want to masturbate to women who show signs of fertility. Large hips, small waist, big butt, big eyes, etc...
All things black girls tend to have. When I ask my boyfriend why he likes ebony porn so much (he knows i don't judge him and even though I'm not black he knows I don't mind) he always says for no reason and that he's not really even into black girls.
He says he's not into black girls which is something I hear a lot of men say but yet still ebony is a popular porn category. As are teen and milf. The common themes here are that men in general love youth and fertility.
Teens are young and youth is a correlation to fertility as a are MILF's since this signifies women have had had children and can most likely procreate and make more healthy offspring.
Updates: