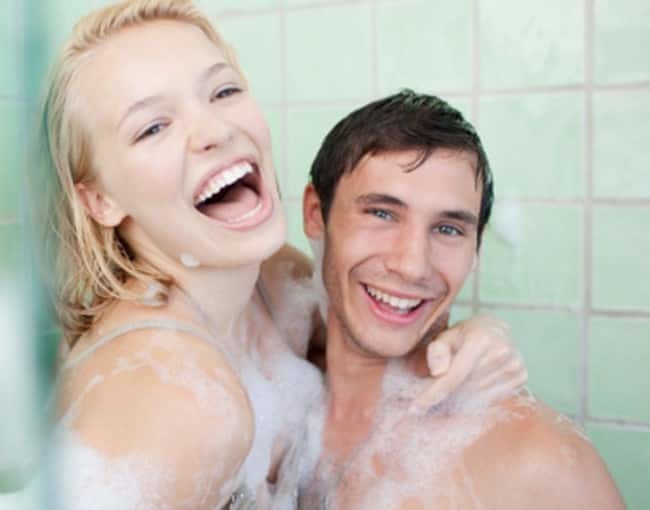 I don't really enjoy shower sex; water washes away natural lubrication, the shower can be slippery, and getting in the right position can require some acrobatics that are beyond my abilities. But I do enjoy taking a shower with my partner. Assuming that "shower together" isn't simply a code word for sex, then it is a great non-sexual way to buld intimacy in a relationship.
I have had a few previous partners who were either very reluctant or simply refused to shower together, and for some of them, it was an absolute never-gonna-happen kind of thing. I dont know why they are okay with having vigorous doggy style sex in the bed but shy about me seeing them in the shower 15 minutes later.
Everybody's different. So. . . what about you? Are you eager to jump in the shower with your partner or do you say "no" whenever they ask?
Select age and gender to cast your vote:
Updates: