This probably seems really dirty... but I haven't been in a relationship for ages and haven't had sex in a year. I can't stop thinking about it and yes I masturbate but obviously I'm not getting the same out of it as I would body on body contact, Grrrr

Is there something wrong with me? I was even going to buy some porno's...

It doesn't help that I like a guy I've never spoken to and can't stop thinking about him.

Do younger girls think about sex this much or is it that I'm in my 'Prime'?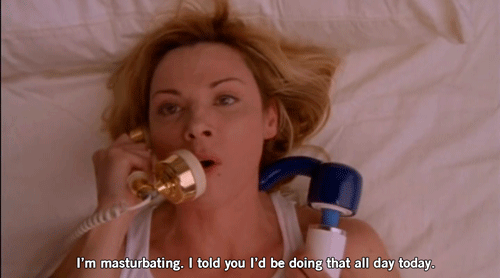 Updates:
---
Most Helpful Guy
That's cool! Where were all the girls that thought about sex all day when I was single? How did this all day thinking about sex happen? Can you transfer this to another person? I am trying to get my wife to think about sex...ANYTIME...Then we can progress to all the time ;-) lol

Seriously, enjoy it while it lasts. Unfortunately, my experience is that it doesn't last forever - At least for women. I have been married for 10+ years and I am still the same as day one! I think it's natures cruel joke on married people. Desires differ at different times and it's up to us to manage them.