I've lived in California my whole life, I've seen society here change every once in a while. While California is a great state, there are things that could improve, while other things are already perfect.
1.) It's very diverse in all aspects
Yes, California is diverse in race, ethnicities, religion, sexual orientation and politics. In one part of a city, you'll see it dominated by Hispanics, in another part by Asians and so on. While liberalism is definitely the dominant political stance, there are still people with different political views. You'll also see Catholic Churches, Buddhist temples, Sikh temples etc.
2.) Weather is overrated
A lot of people claim California has the best weather. Well, I disagree. If you live in Mammoth, Yosemite or Big bear, I agree since it's almost always cold there. However, here in Los Angeles the weather is usually humid. It only gets cold in the Winter.

3.) Too liberal
While I don't think moderate liberalism is bad, California is extreme left wing. It becomes a problem when colleges and schools(administration, instructors) have a bias towards left wingers. I'm centrist/independent but I notice that Conservative students have to limit their free speech or risk getting kicked out of class for expressing their points of view. Not all instructors are left wingers though, some are centrist, apolitical or conservative.
Feminism is dominant. While not every woman identifies as a feminist, a large portion of Californian women have some sympathy towards feminism. Since I don't agree with feminism, I have to be extra careful when communicating with females here in California.
The far left in California neglects Conservatives, Christians, straight males, Asians and whites.
Probably one of the main reasons why California has so much notoriety, is because of it's strict gun control laws that prohibits Open carry. While California does have a castle doctrine, a person can still get in legal trouble for defending themselves.
This is one of the reasons, I've been thinking about moving to Wisconsin in the future.

4.) Earthquake risks
Due to California being on the ring of fire, California is prone to Earthquakes especially the infamous "Big one" which is a powerful Earthquake said to be caused by the San Andreas fault. California has many smaller faults scattered throughout the entire state. However, while all of Western California would be affected by the big one, Northern California is said be the area that will receive the worst of the "Big one". Thankfully there are no faults in the city I live in but that doesn't mean my city is safe from Earthquakes. This is another reason why I might move to Wisconsin in the near future. I don't want my family and I to be in California if or when the "big one" hits.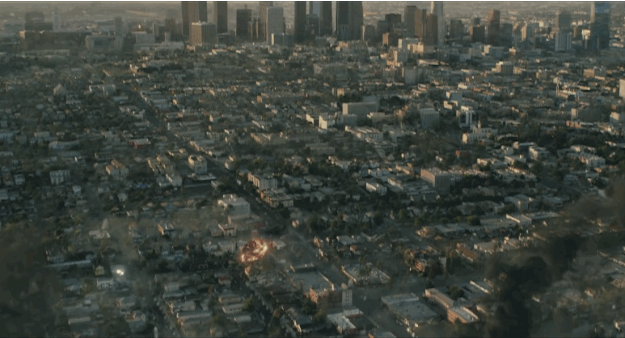 5.) Paradise locations
Despite the negative factors, Eastern California has two very beautiful locations known as Mammoth and Yosemite. Mammoth is a cold, forestry region that has lakes, rivers, streams and lots of mountains and is very close to Nevada. Yosemite is a national park. Southern California also has a nice cold forestry region called Big bear. These locations make California worth visiting, when I was younger, I didn't know how to appreciate nature but now that I'm a young adult, I definitely enjoy visiting these places. I believe these places should be preserved. 2 pictures of mammoth are below
6.) Expensive
If you plan on making California your permanent home, just keep in mind that it's very expensive here, depending on the city you live in. However, to live comfortably on your own, you must at least earn $60,000-$75,000 a year all depending in what city you live in.

7.) Crime rates vary by city
Two of the most notorious cities here in California are Compton and South Central. These are two cities where even picking up the newspaper from your front lawn is dangerous. When driving through those cities, I've literally seen some houses with steel walls due to how dangerous it is. Of course there are other horrible cities but these two are the worse.
While the best places to live in California are in places that have cool climates such as mammoth and big bear. If you don't like cold weather then some sage cities in warmer climates are Orange County, Torrance and Calabasas
8.) Theme parks
The most popular theme park here in California is Disneyland located in Anaheim. It gets tourists from all over the world. Some other ones are 6 flags magic mountain and Adventure city.
9.) Several beaches
Due to California being next to the sea, there are several beaches you can visit, redondo beach has a pier that has stores and restaurants. Seal beach is more popular for swimming.

10.) Hollywood
Hollywood is the most popular movie industry in the world and is based here in California. Unfortunately since is based in California, the far left has a major influence on it's content. While not everything that comes out of Hollywood is bad, some other things are clearly inspired by the far left.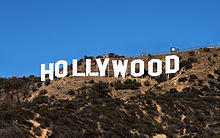 Overall, California is a great state but it definitely has to improve in politics and take safety precautions from Earthquakes by having a Earthquake warning system, similar to Mexico's Earthquake warning system.
---