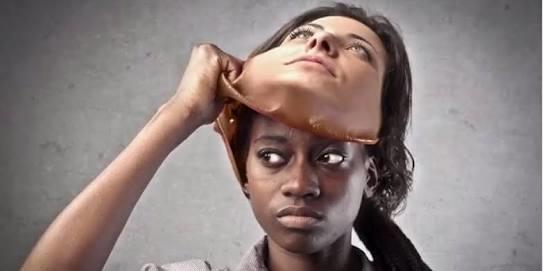 Time for my second myTake, I'm still new to this. So the average length or style I haven't figured out yet. But I will do my to make my points understood.
When replying. Please make sure you have read the entire myTake and to provide points to your reason. Cursing at anothers opinion adds nothing of value to the discussion or your views.
"Jordan Peele's 'Get Out' Is the First Debut Feature From an African-American Writer/Director to Make $100 Million"
"After Black Panther and Wonder Woman, Batgirl needs a female director"
"Amy Schumer Doesn't Think She Deserves the Same Salary as Dave Chappelle and Chris Rock"

These are some of the titles I've noticed that always catch my eye. At first glance it doesn't really bother people, and me bringing it up is not meant to cause problems. But my discussion will be based on articles like these.
We all want equality. We all want people to feel safe and seen as equal regardless of skin color. Or gender or culture. I am not racist. You'd think I wouldn't have to say that. But people seem to attack you if you don't. My point I want to make is how damaging these type of articles or issues or debates are to true equality. And the idea that positive prejudices is a gateway to being equal when it really isn't.
"Woman directed good movie" doesn't equal oscar (despite Oscar being pretty political and weak nowdays)
"First ever black director makes movie about slavery" doesn't equal Oscar.
I have no doubt in my heart a woman or black person or Mexican or gay or straight person can make an amazing movie. An amazing series or work of art. Your color or gender should not influence how your work of art is seen and how it is published. If you worked days on a project, maybe building your own house and someone came and said, "This this is amazing, because you are black" is it a compliment (yes.... kinda) but would you want to hear that? You want to be praised on your talents, not how you look or are born.
In the same way there is little to no doubt whenever a minority in a country makes a good piece of television or cinema they are praised more than if, say, a white man did the same thing. People will say there is already tons of good movies made by white people. No... There's already tons of good movies made by people... And this movie made by a black person or woman is another one of them.
People will say how these minorities never used to be included in things like this and of course the world has is dark sick history with slavery and racism and sexism. But how long until we stop basing the level of praise something deserves from the color of someones skin or their gender? I'm a good cook. Not an amazing female cook. I'm a good cook. That's all. Me being a woman doesn't add any merit.

Now I'm not saying you mustn't use words like black or woman or Asian. I'm refering to the reason for someone's talents (Had to add this to avoid pointless accusations)
In the same way overpraising something because it comes from a minority is more racist in itself. This is good because a black person made it.... Again...no...it's good because the person who made it worked hard and did it well. This applies to many facets of entertainment including forced inclusion even if it voids accuracy. Or treating a movie as superior because it includes different sexualitys.
I'm lesbian.. Say a movie is about a lesbian love story. I have no doubt it will praised all over even if it's a crappy movie. Why... Because they want to seem like they're being inclusive and accepting. If you want me to feel accepted, don't judge a movie based on what boxes of inclusivity it ticks. Base it on it's story, characters, acting, artwork, you know, things it's supposed to be praised for.
Same goes for any other type of entertainment which is why I included the Amy Schumer article. She demanded equal pay.. Why... Because she's a woman. When that should have no relevance to being a comedian. Your pay is based on the quality of your show and the amount of tickets sold. You want to be paid more? Put on a better show...
This is why I feel this false sense of praise and positive prejudice is way more damaging to the goal of making all people of all color or gender seen as equal.
Hopefully you are able to discern my point. Over time I will improve... I hope.
---