people like Edward Snowden or chelsa Manning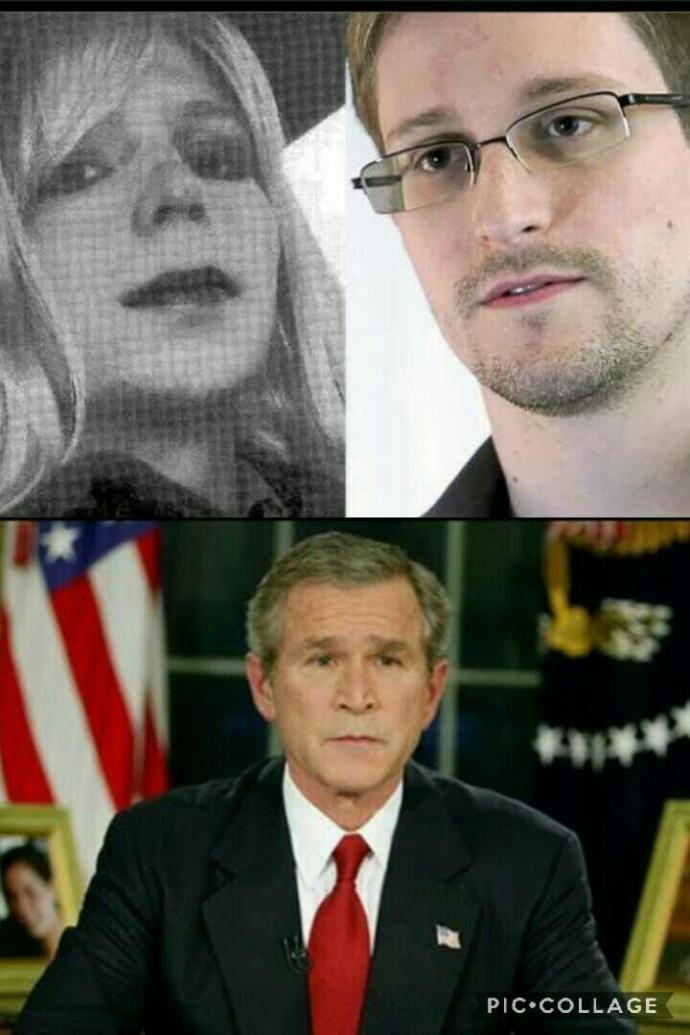 Select age and gender to cast your vote:
Updates:
---
Most Helpful Guys
Well, i'm going to answer your question -very specifically-

I believe you can be a patriot and denounce the Iraq war. I believe you can be a patriot and have been in favor of the Iraq war. And i believe you can be a patriot and believe there are other patriots who in good faith hold the opposite view.

You also asked about 'WikiLeaks whistle blowers' like Chelsea manning or Edward snowden. So I will start with focus on them.

Snowden I believe is motivated by patriotism and a belief in American civil liberties. Whether or not you think he was right to broadcast information on unknown levels of US surveillance activity, i don't really think there's any question his goal was to improve America.

Manning … I think genuinely believed the same, but while I don't think there's much debate about snowden's mental state (or that whether or not to blow the lid on black project spying on u. s. citizens is something is at very least a grey area ethically) Manning was less stable and the argument that yes, s/he (he at the time? I don't know what i should be saying here) was witnessing some ugly and likely illegal stuff, not as many people would view whistleblowing as appropriate and some of it was being fueled not out of rational analysis and patriotism but personal issues. That said I do believe Manning acted in good faith.

WikiLeaks in general … i think was started in good faith, but has become a puppet for a lot of actors who are not simply patriots acting in good faith, but as a distribution tool for state intelligence agencies to attack rivals.
Absolutely. Whistleblowers are the true patriots. Tearing away secrecy and shedding light on what's undermining our democracy and free values. There is stark difference between Patriotism and Nationalism.

Patriotism is wanting best for our country, standing behind and abiding by our values. If shadowy figures undermine those values in our name then putting focus on them is Patriotic thing to do. It was horrible what Chelsea Manning revealed and what was being done in the name of "freedom". Edward Snowden revealed how far our own governments were going to undermining liberty and democracy.