What would you do if you knew you could not fail?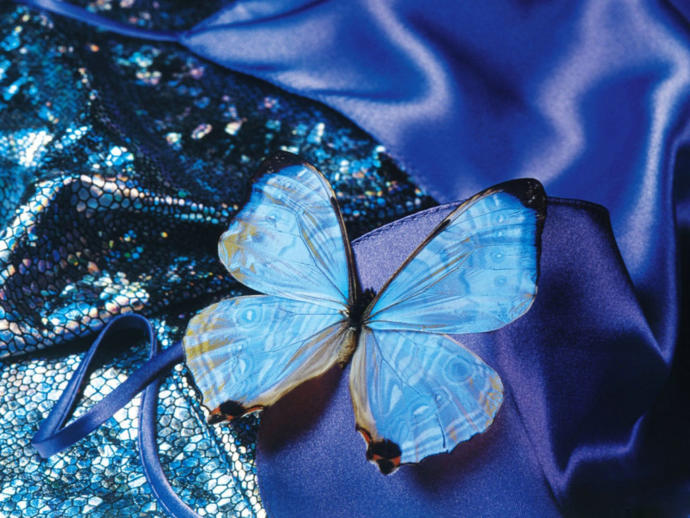 Updates:
---
Quit my job, move to California, work from home, doing this phone sex thing that I'm just getting into, and just do that everyday until I die and hopefully get to go to a good afterlife where I'll be surrounded by amazing men who will shower me with love and affection all the time. Why this, because this life, for me, is pretty much shit, I'm lonely as hell, and nothing entirely good ever happens to me. Pretty much, I have given up on life...

End world hunger
Buy a lottery ticket
Stop racism
Find my own planet, make a rocket go to the planet claim and live there and start my own sovereign nation
Create a serum they would give me superpowers

I would be come a porn star. I would have a number ranking on pornhub. This has been my dream since I was 6. Sadly I am only ranked 2000 right now.😞

Go to my long-distance boyfriend.
Apply to study in MIT.
Destroy people who exploit others.
Go the extra mile to help out other people in need.
Start practicing MMA.

Maybe return to Egypt to Visit a Husband I still Have over There who still Care. xx

Probably muder some people and cover it up.
Get a degree or several degrees.
Open my own store/start a business

End world hunger
Discover the secret to world peace
Marry someone who isn't going to cheat on me

if you think you will fail then you will fail.

try to prove yourself otherwise

Likely murder some people, become the queen of The World, Europe or Germany y'know the normal stuff.

I would start my own business

Build a working time machine

Write a best-selling novel

I would ask my former-crush if he ever liked me

Work out and actually lose weight

Write a book, raise a kid or two, date a guy I really like, Go for modeling, make a manga, invest

Buy a house,
Get a comfy sofa
Make one of the rooms a snake room and get all the equipment for it
Get ONE snake, see how it goes, if it goes well, get a second one.
Get a local animal based job
Do DIY at home and sell my products

But what you are asking is technically speaking, dreams :)

Change physical features I don't like about myself.
Gamble.

I'd make sure I'd find the easiest way possible of doing things too, maybe if they don't make sense either e. g. touching my hair would make it straighter and exactly how I want it.

Literally anything? I can't fail so... Bring mankind to a level of technology that allows us to explore the universe at our leisure without worries of food, water, air, fuel and any of the other problems associated with space travel.

Also hover boards. Hover boards are cool.

Write an epic series of novels so glorious, they would melt the eyes of those that read them besides me.

Make it so that any law-abiding citizen can own and carry any kind of individual's (ie, a weapon you can carry and use it) weapon. Including full auto

Make Monster Girls from mge real, and marry one

Build airsoft HK G11 rifle

Invent the following:

Means to render all weapons feckless on my whim.
Solution to all manufacturing and supply problems.
Solution to all externalities of the prior two.
Practical, safe, and CHEAP faster-than-light travel and communication that could work for entire planetary populations.
Impregnable safety measures for me and my loved ones that did not amount to imprisonment.
Means to MONETIZE all the preceding.
Means to IMPLEMENT all the preceding.

Then I would release all of the above.

Start a gambling addiction, buy stocks that look like shit but say they will pay off big time by the end of the week and once I'm rich I'll run for president

Nothing.

I would not have any enjoyment to do anything.

Death is the meaning of life, as is failure to success.

Have my script I've been writing get turned into a TV show.

Make myself beyond god for at least this reality. Meaning I can do anything logically possible. This is way above small, petty problems of people. I can change laws of physics now. Money are irrelevant. I can…do anything. move to another planet? Simple thought and it's done.
I see what people write in comment, and…it's so small-minded. So much tied to their lives and this planet. You've been given the option to have anything. No limitation. And you choose…what you choose? Pathetic.
I, with my wish, can bend reality to serve me.

Invent & perfect cold fusion technology. I could make energy almost completely free around the world.

Going to Canada and live in a selfbuild house in the woods for the rest of my days

Become the Benevolent Dictator of the world.

Rob tons of banks and make money.

Create the infinity stones for realz

Probably play the stock market
Click "Show More" for your mentions
Select as Most Helpful Opinion?
You cannot undo this action. The opinion owner is going to be notified and earn 7 XPER points.