https://www.vice.com/en_ca/article/vb5jgm/trumps-lynching-comment-already-has-republicans-tripping-over-themselves
-
Trump's 'Lynching' Comment Already Has Republicans Tripping Over Themselves
WASHINGTON — President Trump sure isn't making it easy for Republicans to stand by their man.
Trump threw his latest test at Republicans Tuesday morning when he compared the impeachment inquiry to a "lynching," forcing them to grapple with his racially charged remarks even as they look to defend his actions.
"All Republicans must remember what they are witnessing here — a lynching," Trump tweeted.
That description put Republicans in a familiar position: distancing themselves from the president's statements while maintaining their support for him.
"That statement was wrong. I condemn that statement," Rep. Elise Stefanik (R-N. Y.) told VICE News Tuesday morning. "The historical reference is very problematic and it's just wrong."
LETS BE CLEAR HERE TRUMPLE SHEEP.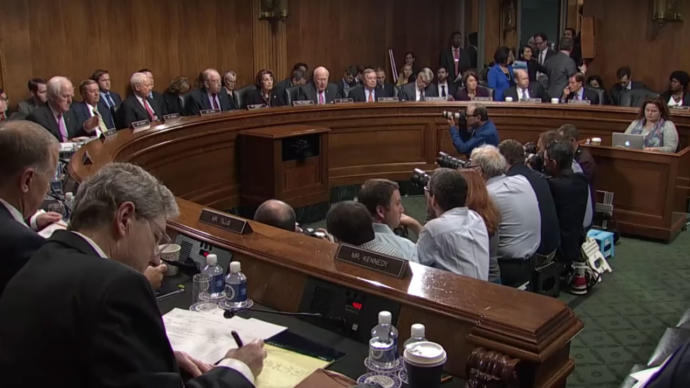 THIS IT NOT A LYNCHING
THIS IS!
Updates: