Apparently, there's a growing trend in many orthodox Jewish media and publications, to cleanse them of any and all images (and even mentions) of women. Wherein literally all females and girls, regardless of their age or attire, are apparently now deemed to be inherently too "sexually inappropriate" to be featured or photographed- with this movement having only really took off in the past two decades or so, due to Orthodox Jews essentially increasing moving towards much the same interpretation of the same passages which the Quran (and the Bible) inherited from the Torah, and which formed the basis for Islamic Sharia Law's own obsession with 'female modesty'.
To provide a few examples- first, a memorial for a murdered family (wherein the face of the murdered wife and mother of three children was blurred out, on the grounds of 'Jewish modesty');
The Charlie Hebdo march in Paris 2015, according to everyone else in the unedited version, and then according to the Israeli newspaper Hamevaser, in their own doctored photos of the event, which effectively erased Angela Merkel out of existence, along with every other female figure in the crowd;
A Jewish 'Parents Of The Year' award poster;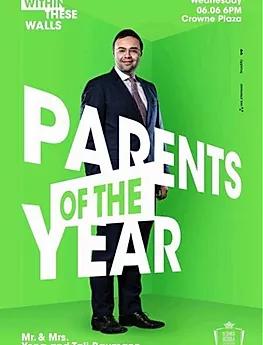 Official photos of the Israeli Knesset (National Assembly);
And last but not least, Israeli Mishpacha Magazine's doctored photo of the children being led out of Auschwitz, from their Holocaust memorial edition, which effectively purged away all of the female Holocaust survivors:
So then, what do you make of this increasing trend towards the censorship and removal of any and all depictions of girls and women, with Israel leading the way? How does this make you feel, about Israel and modern Judaism? Is Jewish 'ultra-orthodoxy' (i. e, extremism) heading down the same slippery slope that Islamic extremism did?
Updates: