So BLM UK wants to talk about the oppression of the Palestinian people, systemic racism in Israel and
#JewishPrivilege
. But, apparently, they are only supposed to attack and demonise White people.
The Black-Jewish Alliance is falling apart. pic.twitter.com/2pjaRI8nY9— E. Michael Jones (@EMichaelJones1) July 1, 2020
As Israel moves forward with the annexation of the West Bank, and mainstream British politics is gagged of the right to critique Zionism, and Israel's settler colonial pursuits, we loudly and clearly stand beside our Palestinian comrades.

FREE PALESTINE.— #BlackLivesMatterUK (@ukblm) June 28, 2020
British Palestinians called for the active protection and promotion of "accurate information about current and past events in the life of the Palestinian people, as part of Britain's ongoing, and outstanding, colonial debt." https://t.co/O4DpuWeJsD pic.twitter.com/Pt1RYG3Cb3— #BlackLivesMatterUK (@ukblm) June 28, 2020
We stand with Palestinians at this most urgent time, and against the accelerated attacks on their rights laid out above and in many other sources.

Ours is a united fight against colonialism in all its forms. Justice is indivisible. https://t.co/m5iWzwvtUB— #BlackLivesMatterUK (@ukblm) June 28, 2020
@SenatorBraun Hey Smuck,

This is BLM chanting antisemitic slurs " Israel kills children" this is who you support.

It was only a matter of time before the DC protests turned anti-Semitic. pic.twitter.com/2QeDDaBI7X— Mike (@Mike21260099) July 2, 2020
And now BLM UK is being punished because of it.
Link
Apparently, the people who are punishing them don't like to be treated like White people. Go figure...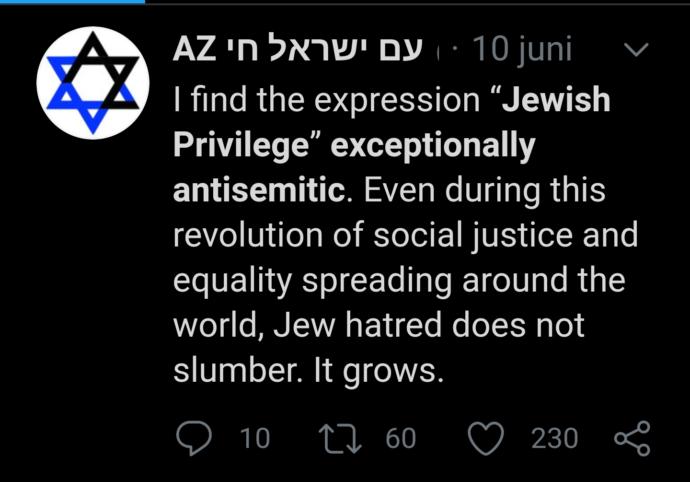 Updates: