In new audio interviews Trump admits he knew covid was dangerous and more deadly than the flu and yet he continually lied about it and downplay it.
In the audio below Trump admits he knew how deadly covid was and that he down played it.
And here is the president confessing that he lied to the American people

pic.twitter.com/ygRw3c0yLz— Molly Jong-Fast🏡 (@MollyJongFast) September 9, 2020
More audio of trump admitting he knew how deadly covid was but that he "wanted to always play it down. I still like playing it down".Below are just a few statements from trump downplaying covid after being warned about the leathality of coronavirus it in January.
Feb 2: "We pretty much shut it down coming in from China"
Feb 24: "The coronavirus is very much under control in the USA"
Feb 26: "The 15 cases, within a couple of days is going to be down to close to zero"
Feb 27: "One day it's like a miracle, it will disappear"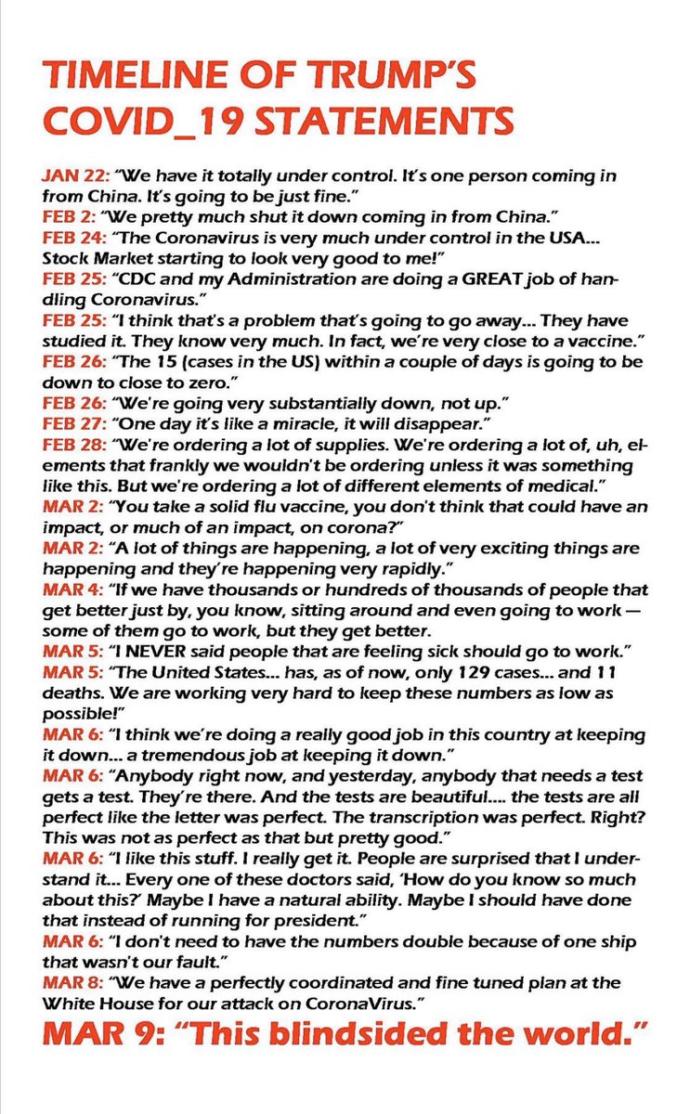 If Trump took covid seriously and acted sooner, 70%-99% all those who died could've been saved.
https://www.statnews.com/2020/06/19/faster-response-prevented-most-us-covid-19-deaths/

Over 190,000 Americans have died due to trump's lies and incompetence. Do his willful lies and intentional negligence make him the worst mass murderer in U. S. history?
Updates: