https://finance.yahoo.com/news/what-is-section-230-internet-law-trump-wants-to-dismantle-131318175.html
What is Section 230, the controversial internet law Trump wants to dismantle?
On Wednesday Google (GOOG, GOOGL) CEO Sundar Pichai, Facebook (FB) CEO Mark Zuckerberg, and Twitter (TWTR) CEO Jack Dorsey will testify before the Senate Commerce Committee on Section 230 of the Communications Decency Act, which gives websites that host user-generated content broad protection from legal liability for content posted on their sites.
Section 230, which for years was largely unknown outside of tech and policy wonk spaces, serves as a foundational piece of the internet and its goal of protecting free expression. In 2018, President Donald Trump signed a law weakening some of Section 230's protections to allow victims to sue websites that knowingly facilitate sex trafficking.
Now Trump, as well as Joe Biden, want to kill the law completely, albeit for different reasons.
=====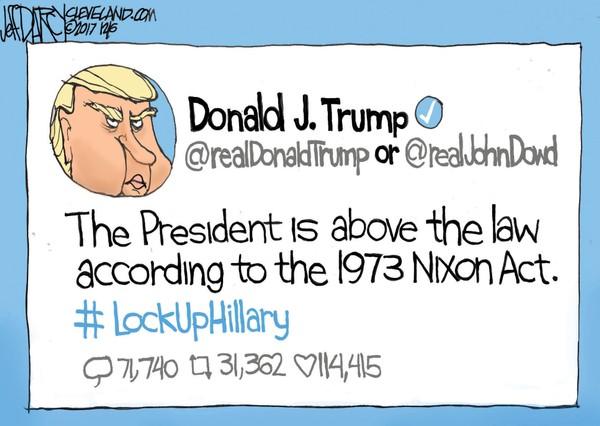 How we got here
Trump and conservative lawmakers began piling on Section 230 when sites like Twitter and Facebook added their own fact checking mechanisms to user posts, and limited the reach of user tweets and posts that violated the companies' respective terms of services.
Trump's first "fact checked" tweet was one sent from his handle in May claiming that mail-in voting was rife with fraud and would lead to a "rigged election." Twitter, which adopted a policy to not delete tweets from elected officials, added a mark underneath the policy-violating tweet that linked users to news articles and other information rebutting Trump's position.
======