This story is kinda confusing so bear with me. So my neighbor is a
busive to his dogs.
He has (actually had) 5 dogs that he keeps outside in the cold, rarely feed them, never bathes them, never walks them, one dog is aggressive as fuck (that dog is going to be brought up), his dogs keep inbreeding (mother and son), the aggressive dog once jumped the fence and bit my other neighbor, he's had a couple of dogs were taken from him and one put down. Animal control has been to his house MULTIPLE times, and all they can do is give him fines, citations, and that bullshit, and my neighbor has the audacity to yell at everyone else about it. They gave his dogs back just for him to do the same bullshit.
Well, now he's crossed the line. He left out of state and left his dogs fenced in separately out in the cold, his backyard looks like Alcatraz with all the dogs in their own small fenced-in area. This morning the aggressive dog got out of his fenced area and
attacked the little puppy
, not playing, actually trying to kill it. My stepdad and I along with our other neighbor tried everything we could, we banged on the fenced, yelled to stop,
called animal control
. His backyard has no way in with 8ft barbed wire fence, all we could do is watch and hear the puppy scream in agony as it's being ripped to shreds. The lady who was supposed to watch his dogs while he's away came in, locked the door and did nothing, his brother said he'll bring his truck and take the puppy to the vet and he never came.
THE PUPPY FUCKING DIED
, it bled out, in the cold, with nobody able to care for him.
The cop who was there called my neighbor and
my neighbor yelled at him as if the cop was the problem.
We all filled out witness statements and gave it to the officer. But he's probably going to walk free anyway.
MY NEIGHBOR IS COMING BACK TOMORROW, AND IF HIS ASS AIN'T IN JAIL, I'M GOING TO JAIL FOR BEATING THE SHIT OUT OF HIM!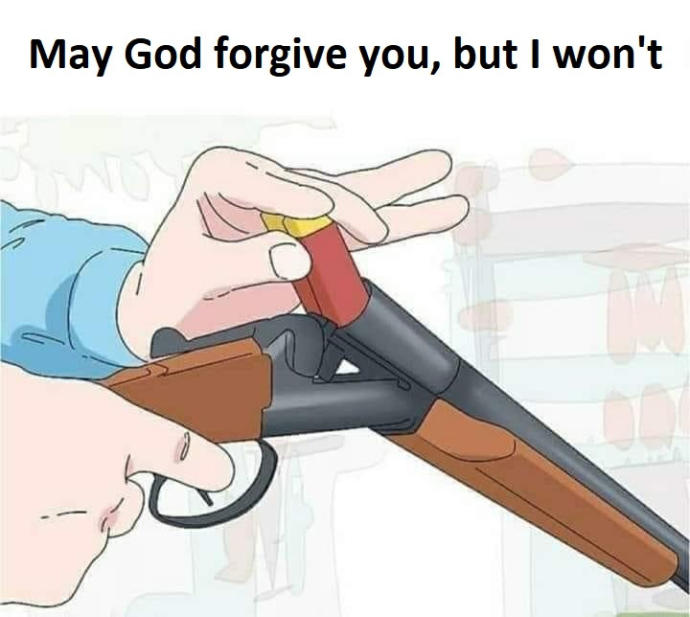 Select age and gender to cast your vote:
Updates: